For people in need of fast money, pawnshops have been around for generations and are a great resource. However, in recent years, they have also developed into a fantastic resource for collectors seeking to add rare and difficult-to-find artifacts to their collections. The benefits of buying at pawnshops for collectors will be discussed in this blog post along with the reasons why they make excellent resources.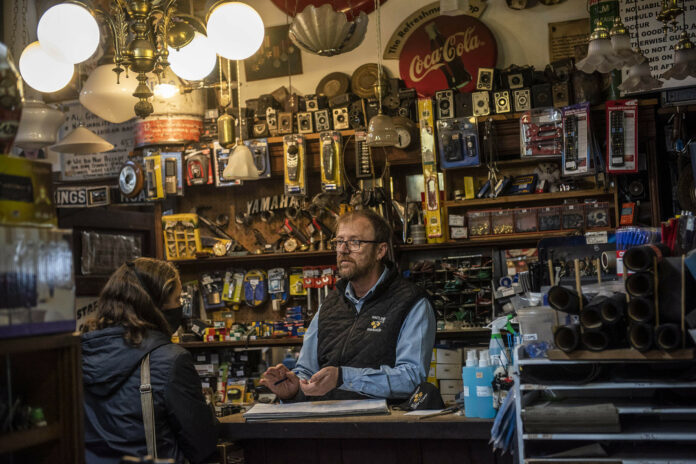 1.    Wide Variety of Items
The products available in pawnshops range widely, from jewelry and electronics to antiques and collectibles. Because of the variety, it's a great place for collectors to find uncommon and difficult-to-find objects to add to their collections. Collectors might discover goods that are uncommon in retail establishments, enhancing the variety and interest of their collections. Pawnshops are a treasure trove for collectors hunting for one-of-a-kind and unique artifacts due to the wide variety of items available there.
2.    Affordable Prices
The cost of purchasing things from specialty shops or auctions can be high, and collectors frequently have a budget to stick to. Pawn shops give collectors a cost-effective way to buy artifacts without going broke. Collectors can find rare and one-of-a-kind treasures in pawnshops for a fraction of the price. As a result, collectors can add more things to their collections without having to spend too much money.
3.    Negotiation
The option to bargain for prices is another advantage of visiting pawnshops. Collectors can take advantage of the fact that pawnshops allow haggling to buy products for even less money by doing so. Collectors can purchase objects that might otherwise be out of their price range by negotiating the price. Additionally, it makes buying more exciting because customers can bargain with the proprietor of the pawnshop to acquire the greatest price.
4.    Expert Knowledge
Owners of pawn shops are professionals with years of expertise working with antiques and collectibles. They are quite knowledgeable about the goods they sell and may provide helpful information regarding the background, scarcity, and state of the goods. For collectors, particularly those who are just starting out, this knowledge might be beneficial. Pawnshop proprietors can offer advice to collectors so they can choose their items wisely and receive the most for their money.
5.    Access to Hard-to-Find Items
Access to products that aren't frequently found in stores is provided by pawnshops. Pawn shops frequently buy uncommon or rare objects because they buy from private sellers. Pawnshops are a good place for collectors to look if they're looking for hard-to-find artifacts. For instance, a collector may have a better chance of locating a certain vintage watch or piece of antique jewelry in a pawnshop than in a conventional store.
6.    Opportunity to Sell
To create a place for additional pieces or to acquire money for other needs, collectors may decide to sell items from their collection. Collectors can quickly and easily sell their valuables to pawnshops for cash. Collectors can receive a good price for their items without having to go through the inconvenience of selling them themselves, even though they might not earn top money for them. Collectors who want to sell their goods quickly or who lack the time or means to sell their own items directly may find this to be of particular benefit.
7.    Unique Finds
And finally, visiting pawnshops can be a fun activity for collectors. At a pawnshop, you never know what you'll find, and the excitement of finding a rare or special object can be wonderful. Collectors might even stumble across objects that they had no idea existed but fall in love with right away. Pawnshops are an extremely useful resource for collectors since they offer a sense of discovery and adventure.
Conclusion
Pawnshops give collectors a distinctive shopping experience and a great place to find new items for their collections. Collectors shouldn't discount the benefits of buying at pawnshops due to the large selection of products, reasonable costs, bargaining chances, professional knowledge, access to difficult-to-find objects, a convenient way to sell items, and the potential for rare findings. Collectors can have a successful and fun buying experience at pawnshops by heeding our advice.