Pawnshops have grown to be a popular choice for those who wish to sell their unwanted belongings for cash immediately. Many individuals might, however, be curious as to how pawnshops estimate the worth of these objects. We'll look more closely at the numerous aspects that pawnshops take into account when determining an item's worth in this blog article.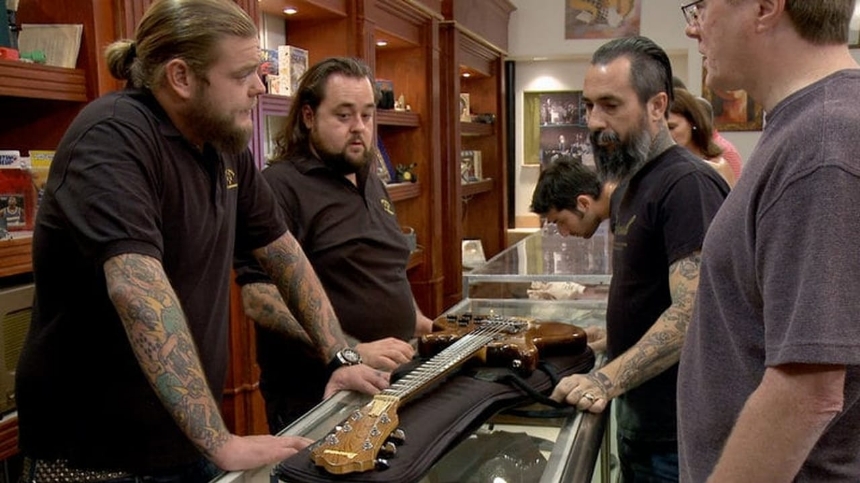 Factors That Affect the Value of Items
1.    Condition
The item's condition is the first and arguably most visible consideration. Generally speaking, items in good shape and devoid of damage are worth more than those that are broken or exhibit wear and tear. A watch with a scratch on the face, for instance, will be less expensive than one that is in brand-new condition.
2.    Age & Rarity
An item's age and rarity may both have a big impact on how much it is worth. For instance, antiques may be worth more because of their historical value or distinctive style. Similar to how uncommon or hard-to-obtain things may be valued more than common ones.
3.    Market Value
The item's current market value is a crucial consideration for pawnshops. This implies that a product will be valued more if it is in great demand than if it is not. A system for video games that is in high demand will be more valuable than an outdated model.
4.    Authenticity
Pawnshops take the item's authenticity into account when assessing expensive things like jewelry or fine art. For instance, a pawnshop could ask for a certificate of authenticity for a priceless work of art or ask a jeweler to verify the genuineness of a diamond.
5.    Brand
A product's worth may also be influenced by its brand. Items from well-known and reputable brands often have a higher value than those from obscure or subpar brands. A watch from a prestigious brand will be worth more than one from a lesser-known one, for instance.
6.    Demand
Last but not least, demand is a major factor in determining an item's worth. An object will be valued more if there is a large demand for it than if there is not. A rare book that is in high demand among collectors, for instance, will be valued more than one that is not.
Pawnshops' Evaluation Process
When determining the value of an object, pawnshops take all of these criteria into account. The condition, age, rarity, market worth, authenticity, brand, and demand of the item will normally all be taken into account when they make an offer. However, it's important to remember that pawnshops are in the business of turning a profit, so their offers can be less than the item's genuine value.
It's crucial to remember that pawnshops employ qualified appraisers who can appropriately assess objects and establish their worth. These appraisers are skilled in identifying fake goods, judging the caliber of the materials used, and calculating an item's fair market worth.
Conclusion
Pawnshops may be a quick and easy method to sell unwanted things for cash. It's vital to comprehend how they assess the worth of your possessions, nonetheless. You may make a better choice about whether to pawn an item by being aware of the numerous aspects that pawnshops take into account when appraising products. If you're not pleased with the offer from a pawnshop, don't forget to haggle.
Pawnshops give customers the opportunity to buy goods outright in addition to placing items under pawning. In this scenario, the pawnshop will present you with a purchase proposal for the item, and if you accept, they will pay you in cash right away. If you need money right away and don't want to take the chance of losing an item by pawning it, this may be a decent solution.
In conclusion, whether you're thinking about pawning or selling anything, it's crucial to understand how pawnshops calculate their value. When determining an item's value, pawnshops take into account a variety of characteristics, including the item's condition, age, rarity, market value, authenticity, brand, and demand. You may receive the greatest price for your belongings and choose a pawnshop more wisely by being aware of these aspects and bargaining if required.