Over time, pawnshops have grown in popularity as a location where people may buy, sell, or pawn their possessions for money. The fact that pawnshops also organize auctions for objects that have not been claimed by their owners, nevertheless, may surprise many individuals. These auctions may present a chance for savvy shoppers to score rare and priceless things for a small fraction of their retail value. We will examine the world of pawnshop auctions in this blog article and offer advice on how to get the best prices on unusual things.
Understanding Pawnshop Auctions
People who pawn goods at a pawnshop often have a certain period to pay back their loans and retrieve their possessions. The pawnshop may sell the item to recuperate their losses if they are unable to do so. They must first follow a legal procedure, which varies by state but often includes notifying the owner and keeping the object for a predetermined amount of time.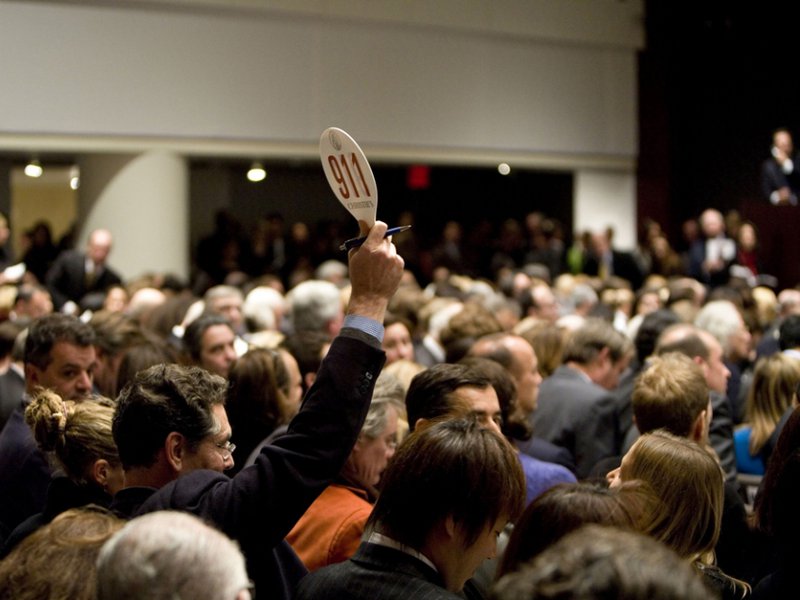 The pawnshop may arrange an auction to sell the item to the highest bidder once this period has elapsed and no one has picked up the item. These sales can happen offline or online, and they frequently welcome the general public. Viewing the products in advance allows bidders to submit bids on the ones that catch their attention.
Finding Pawnshop Auctions
Start by looking for nearby pawnshops online, then visit their websites or social media profiles to see if they have any information about future auctions. To find out the dates and times of the auctions, you may also get in touch with the pawnshops directly.
Additionally, a wide range of products may be offered by several auction houses that specialize in pawnshop auctions. To identify forthcoming auctions, you may conduct an online search for local auction houses or visit websites like AuctionZip or LiveAuctioneers.
Tips for Getting Great Deals
Let's speak about finding pawnshop auctions now that you know where to look, and how to obtain the best prices on unusual products. Observe the following advice:
Do Your Research
Do your homework on the kinds of objects that will be offered at the auction, as well as their projected prices, before you go. You may use this to decide what to bid on and how much to bid. To compare costs for similar goods, you can utilize websites like eBay or Amazon.
Set a Budget
It's crucial to establish and adhere to a budget before going to an auction. It's simple to overbid at auctions since they might be fast-paced and entertaining. You can prevent overpaying and make sure you obtain the greatest prices on things that fall within your budget by establishing a budget in advance.
Arrive Early
You can preview the things and choose the ones in which you are most interested if you arrive early. Additionally, it will allow you to check the products for flaws or damage that might reduce their worth.
Pay Attention to Bidding Patterns
Observe how other bidders place their bids and notice how much they are prepared to spend for certain things. This might assist you in deciding whether to place another bid or withdraw and wait for another item to become available.
Be Flexible
Be willing to place a bid on products that weren't initially on your list. Sometimes the unexpected or ignored products by other bidders are where the finest bargains may be located.
Inspect Your Items
When you win an item, make sure to carefully scrutinize it to make sure it corresponds to the auctioneer's description. Any inconsistencies or flaws should be brought to the auctioneer's notice right once.
Conclusion
For bargain seekers searching for rare and valuable objects, pawnshop auctions may be a veritable gold mine. You may uncover some incredible bargains while also helping neighborhood pawnshops if you comprehend how these auctions operate and use our advice for acquiring the best prices. Why not attempt it then? When you attend a pawnshop auction, you never know what riches you could find! Just keep in mind to conduct your homework, establish a budget, plan ahead, show there early, observe bidding trends, be adaptable, and carefully check your stuff. You'll have no trouble finding fantastic bargains on one-of-a-kind things at pawnshop auctions if you keep these suggestions in mind.
Although pawnshop auctions may be a thrilling and entertaining method to locate one-of-a-kind treasures, it's crucial to proceed with care. It's important to thoroughly scrutinize products before placing a bid on them since some may have flaws or other problems that are not immediately obvious. Additionally, since fraud and fake goods may be widespread in the world of auctions, it's crucial to be aware of them. It would be advisable to steer clear of anything that appears too wonderful to be true.
Overall, for individuals seeking one-of-a-kind things, pawnshop auctions may provide a distinctive and intriguing purchasing experience. You may get fantastic prices on products that you might not be able to find elsewhere with a little bit of planning and study. So why not check out a nearby pawnshop auction the next time you're searching for a distinctive item to add to your collection? You never know what hidden gems you could uncover.