Pawn shops have been associated with a negative connotation in today's era but have you ever considered why they are still functional even in today's generation? They are not new; they have been on the streets and under your noses for centuries. It is an everyday business, and you can find pawn shops easily in most areas of Massachusetts and overall in the United States of America. People find these shops a great place to buy something, sell their stuff in exchange for fast cash, and even take out loans.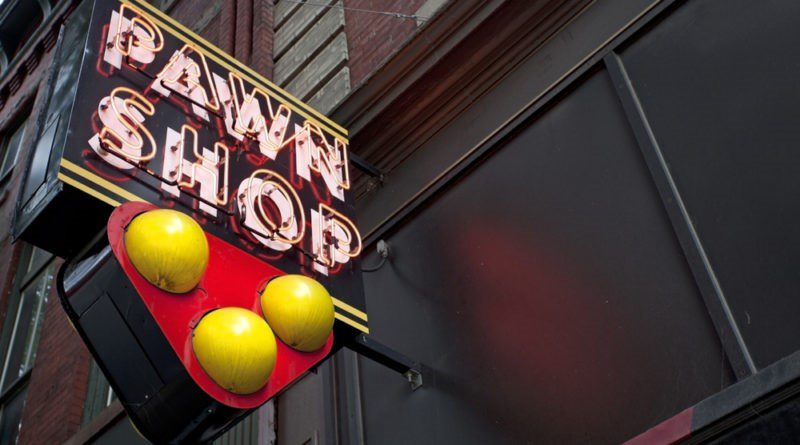 As much as the world has changed, there are better and more options to sell your things and take out short- or long-term loans through banks, local shops, online vendors, etc. Pawn shops are still considered to be the safest, fastest, and highly affordable.
Are you thinking of visiting a nearby pawnshop anytime soon? Or do you still doubt pawn shops? Don't worry; sit back and let us help you understand the top 10 benefits of visiting pawn shops, and we are sure, by the end of it, you will be eager to see one of the nearby pawn shops instantly.
1. A hub for Buying and Selling:
It is just not a place to sell unwanted goods in return for money, and you can even buy things. A pawn shop is your place if you are looking for a cheaper option and something you can buy quickly. It is a place with practically everything. You will be shocked to see what kinds of stuff people sell. You can find old vintage furniture, centuries-old paintings, ancient gold jewelry, diamonds, coins, and even high-end products such as fine watches.
The benefit of visiting a pawn shop is that they regularly stock up their inventory, so you can never miss out on the good stuff. The only drawback is that few pawnshops have specific criteria; they may or may not accept your items for sale, so don't be disappointed; you can always find another shop, as they are plenty of them in America.
2. Time-saving and totally hassle-free:
Time is money, and nobody likes to waste their time in today's era. As a matter of fact, most people shop online to save time and focus on more essential kinds of stuff in their lives. It can become quite a hassle when selling your property in exchange for money. You have to post it online, receive tons of calls, give your time to potential buyers, etc. It also depicts its value, and negotiation power in such scenarios rises as people are less likely to buy at your stated price. They will always negotiate to bring the price down.
At pawn shops, you don't have to go through all this. That's why it is considered the safest and fastest place to sell your stuff. Here's what will happen, the pawnbroker will carefully examine your product and propose its exact value. If the price seems right to you, your process here is done, and you are good. You will hand over your items and collect fast cash in return.
3. Source of instant loans:
Loans are something that is badly needed in today's inflation. There are a couple of options to take out loans. For example, the whole procedure can be tiresome in banks as there is a massive list of documents and requirements. Also, you do not get the loans instantly, and you must wait weeks to get them approved. The second option would be borrowing it from your friends or family members, but it would be difficult for some people as they will be too ashamed to ask for it. It may also hinder their relationship, so most people avoid this. The third and safest option is through pawn shops. Pawn loans are instant and do not require approvals, processing fees, or even waiting time. You request the amount you need, and voila, you will have the cash in your hand.
Another option is you pawn any of your valuable items. It could be as small as an antique piece of jewelry, or it can be valuable, such as gold coins or even diamonds. You pawn any of your items and get cash in exchange for it. Once you can repay your loan, you can get your items back. Isn't it convenient? The only drawback here is that they have a specific limit for loans; in most cases, pawnbrokers cannot exceed the limit under any circumstances.
4. A Vast collection at Pawn shops:
Pawn shops are unlike regular shops where you only find selected and similar items in stock. Remember, people sell all kinds of stuff here, so naturally, pawn shops have a vast collection of valuable items. It can range from different and unique styles of jewelry all the way to ancient coins.
If you fancy something, set your eyes on it and make sure you buy it instantly, as the chances of stocking up on similar items are meager. People come, buy and sell. Pawnshop owners don't stock or purchase anything from their pockets to fill their inventories. Sometimes you may not even find something of your taste at all. For that, you can take a couple of trips to the shop and see if you can still find what you are looking for. If not, maybe visit any other pawn shop in Brockton, as we are sure you will find plenty of them.
5. Zero credit checks policy:
If you are visiting a pawn shop to take out loans, but you are afraid due to your history of credit scores and heavy debt, you may not be able to get the loan, then you're mistaken. Pawn brokers do not care about your history or how much obligation you have. They probably won't even question you about why you need to borrow so and so amount. Mind you, this is not a bank that will ask you to fill out pages of forms. They will simply ask you to pawn any of your items and will lend you money. If you are unable to pay them off for any reason, they will sell your item and will not ask you to pay back. However, if you wish to get your item back, then in this scenario, you have to pay for it.
6. Affordable and reasonable pricing:
Pawn shops are one of the most affordable shops compared to regular shops or thrift shops. They offer reasonable pricing without keeping too much profit on it. It is not news or a surprise that if you buy a high-end product such as a branded watch from its outlet, you will have to pay thousands of dollars. However, if you are lucky, you can find the same watch, maybe more or less at the price of a few bucks only.
The prices of brand-new and ancient unique goods are always high and non-negotiable. The reasons are simple: they have to keep a profit margin, pay their distributor and marketers, file taxes, etc., but while purchasing from a pawn shop, there is no middleman. It's just you and the pawnbroker. The broker will never propose higher or double prices; it will always be reasonable, and you can negotiate it.
7. Get fast and instant cash:
We all know how fast the world is moving, and we all are in need of cash, especially with this inflation. If you need a loan or want to sell your item for fast cash, the pawn shop is the right place for you. Getting loans from banks may take days to approve, whereas if you sell your items on eBay, Facebook, etc., this can take weeks, but at a pawn shop, you can get your cash instantly. You walk in with your item to sell or intend to get a loan, and you walk out with cash in your hand in a single visit only. It may take one or two more stops in rare cases, but that's no more hassle or time-consuming.
8. Budget-friendly deals are offered:
You must be aware by now that you can get pretty much everything at the pawn shop. It could be electronics, jewelry, furniture, etc., so if you have recently moved and are looking for cheaper options, you may want to visit pawnshops. Sometimes, if you are lucky, they may offer you great deals. For example, if you were there looking for an armchair for your new place, they might provide you with a discount on the vintage-styled coffee table. Who would say no to that? You may never find that sort of table in markets; even if you do, the prices will be way too high. So, you might want to visit Stoughton town or a nearby pawnshop to check it for yourself.
9. Safe and secure hub:
We know that sometimes, some of our valuable items may hold sentimental value, and you are not ready to let them go. But life happens, and you need fast cash for personal or whatever reasons. One of the top benefits of the pawn shop is that you can pawn your valuable items and cash them for the time being. It is an entirely safe and secure place to hold on to your articles. Besides, even if you are unable to pay the loan at the given time, you can always repurchase your items or cut some deal with the broker. Unlike other stores, once you sell your article, it is gone for good but not at the pawn shops.
10. Trading works like magic:
We know how quickly fashion and trends change, but not all of us afford to hook up with the new fashion trends. Some of us like to catch up on the style, but due to money constraints, we are unable to do so, and, understandably, this is unfair. Pawn shops are, again, the right place for such people. If you have your old grandfather's fine watch and wish to buy a new styled watch, go to a nearby pawnshop and get it exchanged. Trading works like magic; you give something of yours and get something equal or even better in return with minimum or, at times, no investment at all. This not only works for high-end products but all products, be it furniture, electronics, gold, etc. however, they should be in good condition to be traded.
Final words:
After reading the top 10 benefits of visiting pawn shops, you must have an idea of how beneficial visiting a pawn shop can be, unlike any other regular store. We understand today's life is tough, and we have a lot of responsibilities and bills to pay. There are always solutions to our problems, and visiting a pawnshop can help you in solving your financial constraints in one way or the other. But beware, always be 100% sure before pawning or selling your valuable items at pawnshops and do it at your own risk.
Other than solving your financial constraints, pawn shops can also be great for random shopping. If you are into collecting antique junk or maybe just looking to buy something nice for your special one, or even need instant cash and want to avoid all the protocols of the bank, then visit your local store, the Brockton or Stoughton pawn shop, as it is the right place for you.
All in all, If you are looking to buy something for yourself, want to take out loans, or sell something for any reason, Pawn shops in Massachusetts are your places to go.