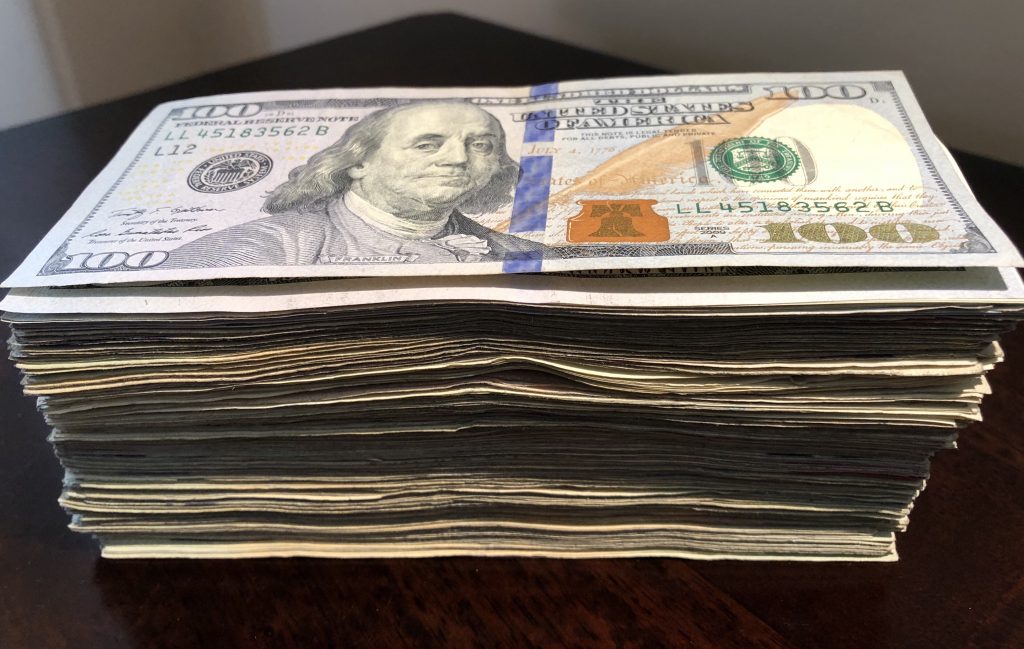 In this era of increased inflation and limited income resources, everybody is running after the desire to meet their basic needs. The financial and social pressures are enormous. Savings account balances are tapped, loan amounts are higher, interest rates are rising, and pay stubs seem smaller.
People are considering secured personal loans and unsecured loans to help them get through. Borrowing money is an option for some people. Still, the borrowers' credit history often doesn't allow the borrower to get money through an unsecured loan like credit unions or banks.
If you are one of these borrowers, did you know that pawn shops can assist you by granting loans in exchange for any of the valuable items that you own? Pawn shops are an amazing opportunity to help you beat financial deficiencies by offering personal short-term loans, and a secured personal loan may be just the answer.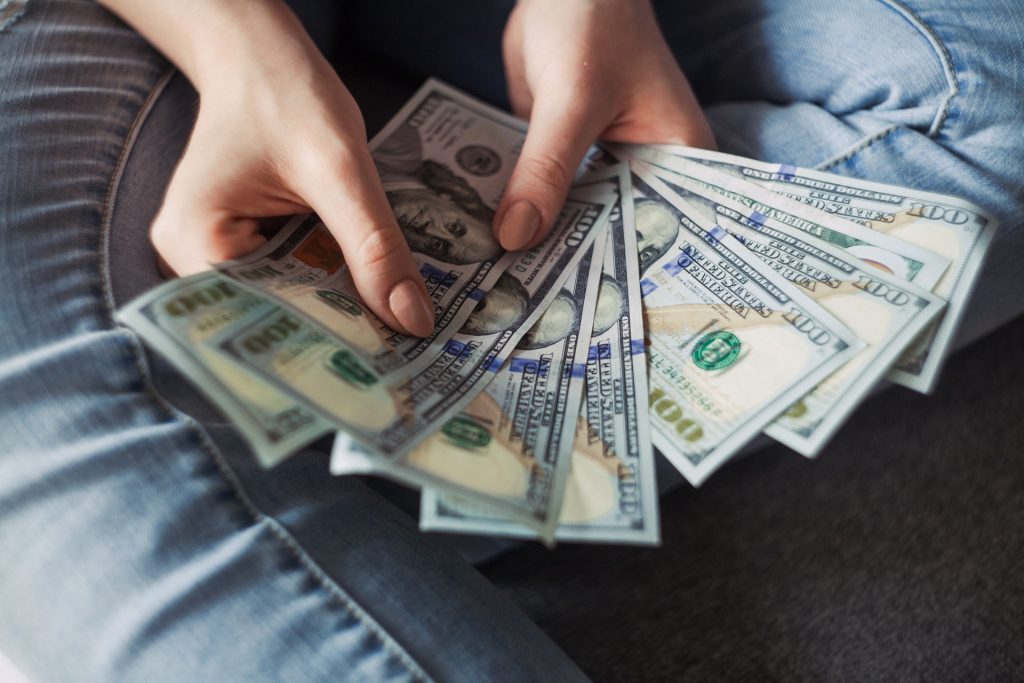 Pawn Shops have Been Around For a Long Time Providing Collateral Loans
The concept of pawnbrokers was led by the Chinese 3,000 years ago when they used to offer payday loans to the needy. They make money by reselling some of your luxury financial products such as gold or silver and lend money in return. Another way that pawnshops can earn a decent amount is by applying an interest rate over a very short-term loan period.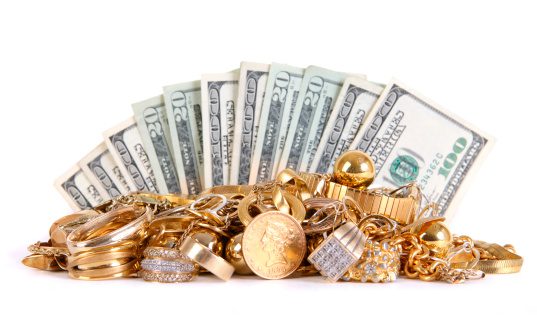 Different Than A Bank Loan Attached to a Bank Account
A short-term collateral loan holds precious metals, diamond jewelry, or a different luxury asset in exchange for a loan amount that can be covered by the value of the item the borrower brings into the shop.
The custody of the luxury item is kept as long as the collateral's owner returns, but if not, or if the loan terms don't get paid back, the collateral is forfeited, and the borrower loses the right to it.
Sometimes, the interest rate charged may be higher than banks since this method does not involve third-party advertisers, lengthy approval processes, or loan reselling. Pawn loans are secured loans and are meant to be short-term loans.
Ideal Jewelry and Loan is perfect for the public in Massachusetts's Stoughton, Bridgewater, and Weymouth areas. They provide offline as well as online loan services to the customers. The perfect customer service is portrayed by Ideal Jewelry and Loan, as they keep their dealings honest and trustworthy. The shop is 100 percent transparent.
Importance Of Loan Collateral
Working with Ideal Jewelry and Loan to liquidate luxury assets for quick cash is convenient and easy. The borrower will leave satisfied and with cash in hand.
There are no long lines waiting for loan balance approvals or credit checks. A home equity loan, bank loan that is considered an unsecured loan or other types of loans from a traditional financial institution require pay stubs, a credit check, credit history, bank account information, bank statements, employment information, credit union information, or any other information they need to complete their application.
If you are a borrower at the pawnshop, you bring in a valuable item like a diamond engagement ring or something more valuable for a larger loan. A pawnbroker will value the item and go over loan terms, and you will be on your way with money immediately.
Ideal Jewelry and Loan stands out from other pawn loan granters. The company has a friendly and confidential process. There are no soft credit checks or credit bureau reporting.
Ideal Jewelry and Loan
Ideal Jewelry and Loan shop offers an ideal promise to deliver the best-customized service to the customers. Located at the center of the town, it provides convenient and trustworthy loan options to you. Many customers come from Brockton and other neighboring towns to work with the pawnbrokers in the store.
For Ideal Jewelry services, parking is available to customers who tend to travel from far-off places. Returning clients trust the business because the pawnbrokers will consider all valuable items as loan collateral.
It doesn't matter how big or small your item is as long as the appraised value covers the cost of the personal loan you are requesting.
Personal loan services, and collateral loans, can be granted to customers in exchange for things like electronics, tools, jewelry, or even name-brand watches. Ideal buys sell and will loan money on fine jewelry, gold, silver, name brand watches, designer handbags, and other luxury assets.

Steps to the Pawn Loan Process – a Secured Loan
A pawn loan is not a scientific process or a banking loan approval that will take days and weeks to get approved while waiting anxiously for the money you need. You don't have to provide bank statements or credit history.
A pawn loan is the quickest way to get money for an item used for collateral.
First, bring any of your valuable items to the pawnshop, such as a valuable watch, designer handbag, gold, name-brand tools, or jewelry as collateral.
Determine what you believe the price is you would like for the item or for the amount of the loan you need.
You will need to provide a government-issued id.
The luxury asset will be valued and compared to the current market value. The company will offer a fair price for your item.
You don't have to accept the offer.
The loan repayment terms will be disclosed and a payment date set up. The process is entirely confidential.
Unlike an unsecured loan, you will leave the luxury asset with the pawnshop until the loan terms are fully met.
You will then walk away with cash in hand.
Selling Luxury Assets Instead of Pawning Them
Ideal Jewelry and Loan will buy your luxury assets outright. If you decide you don't want to keep your item and are okay with ridding yourself of it, you can call ahead and get an appointment to have your item valued. The pawnbroker will go through a similar process of ensuring they test your piece's authenticity and compare current market values. Then they will make you an offer.
The offer is based on what they can resell it for and the current market for the piece. They accept fine jewelry and other luxury assets and need to make sure they can make a small profit.

Ideal Jewelry and Loan will accept:
Silver, the purer the silver, the more it is worth. It sells according to the current spot price and market demand.
Coins are considered in any condition, and the better the condition and rarity, the more they are worth.
Luxury Watches, name-brand watches, are considered an investment. These are appraised, and an offer is made depending on their condition, design, model, and manufacture.
Fine Jewelry, sometimes jewelry gets out of fashion or is impossible to repair. Gold jewelry and fine jewelry can be sold to get quick cash.
Gold and other precious metals are considered for a secure loan amount and to buy outright. The purer precious metals are, customers can get more money via a loan or by selling outright.
Musical Instruments are replaced or upgraded. These assets can be used for quick cash while providing the new owner with a musical instrument they have been looking for.
Gift cards are given at birthdays, perks, and during special events. Maybe you have a few you won't use. You can sell them to Ideal Jewelry and Loan for quick cash. They pay competitive prices, and you walk away with cash. You can sell regional or national retailer gift cards. The offer is based on what the card can be sold for, plus the fees paid. The card amount will be verified online or by phone but bring in a receipt if you have one.
Ideal Jewelry and Loan is located at 242 Main Street in downtown Brockton, MA. They have been in business since 1955 and started as a family-run gift shop, and in 1992 it evolved into a full-service pawn shop. The founder has deep roots in the city of Brockton, MA, and wants to make meaningful connections with the community members.
They work with all their customers to give exceptional value on items they can sell while providing outstanding security on items left in their care. The team of professionals is trained to help customers get the most money out of their luxury valuables and explain the quickest way to redeem your valuables when the time is right.
Ideal Jewelry and Loan is your answer to all of your short-term financial needs.