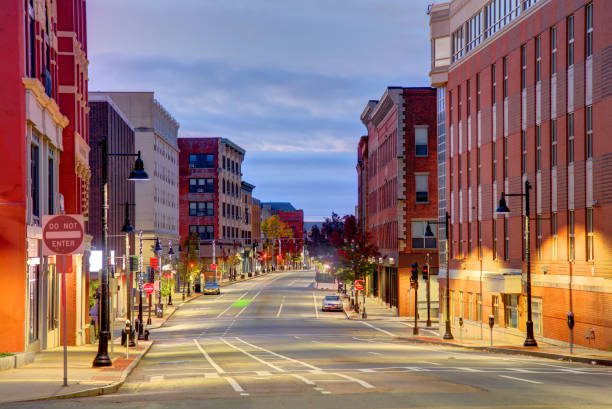 Ideal Jewelry & Loan is the best place to go!
Brockton, MA, located in Plymouth County, MA, is a culturally diverse community first settled in the 17th century. Originally named Bridgewater, Brockton became a city in 1881.
As time went on farmlands gave way to factories and now it is known for its shoe and textile industries. Cleverly nicknamed "Shoe City" the city employed 6,000 residents at one time in 100 separate manufacturing businesses.
Brockton was the hometown of boxing greats Rocky Marciano and Marvin Hagler and is known also known as the "City of Champions." The city is known as a sports center, with the Brockton Rox competing in the Futures Collegiate Baseball League.
As you tour the streets of Brockton, you may wonder where you find high-end pawn shops that sell gold, silver, gold jewelry, diamonds, musical instruments, luxury watches, and designer purses in excellent condition.
Listed as the best pawn shop in Brockton, Ideal Jewelry & Loan has been a family-owned business since 1955.
Starting as a gift store in 1955 and evolving into a pawn shop in 1992, the owner strives to ensure every customer is treated with respect and compassion.
The shop is exquisite and has a variety of diamond jewelry, high-end watches, luxury handbags, engagement rings, name-brand tools, musical instruments and sound and mixer equipment, and memorabilia. You can purchase different items at the best prices in town.
Ideal Jewelry & Loan not only have an online store, they are also a full-service pawn shop offering pawn loans, buying services, and a layaway program.
There is no loan too large for Ideal Jewelry & Loan. They will work with each customer individually to get them the money they need from a collateral loan. and the pay top dollar.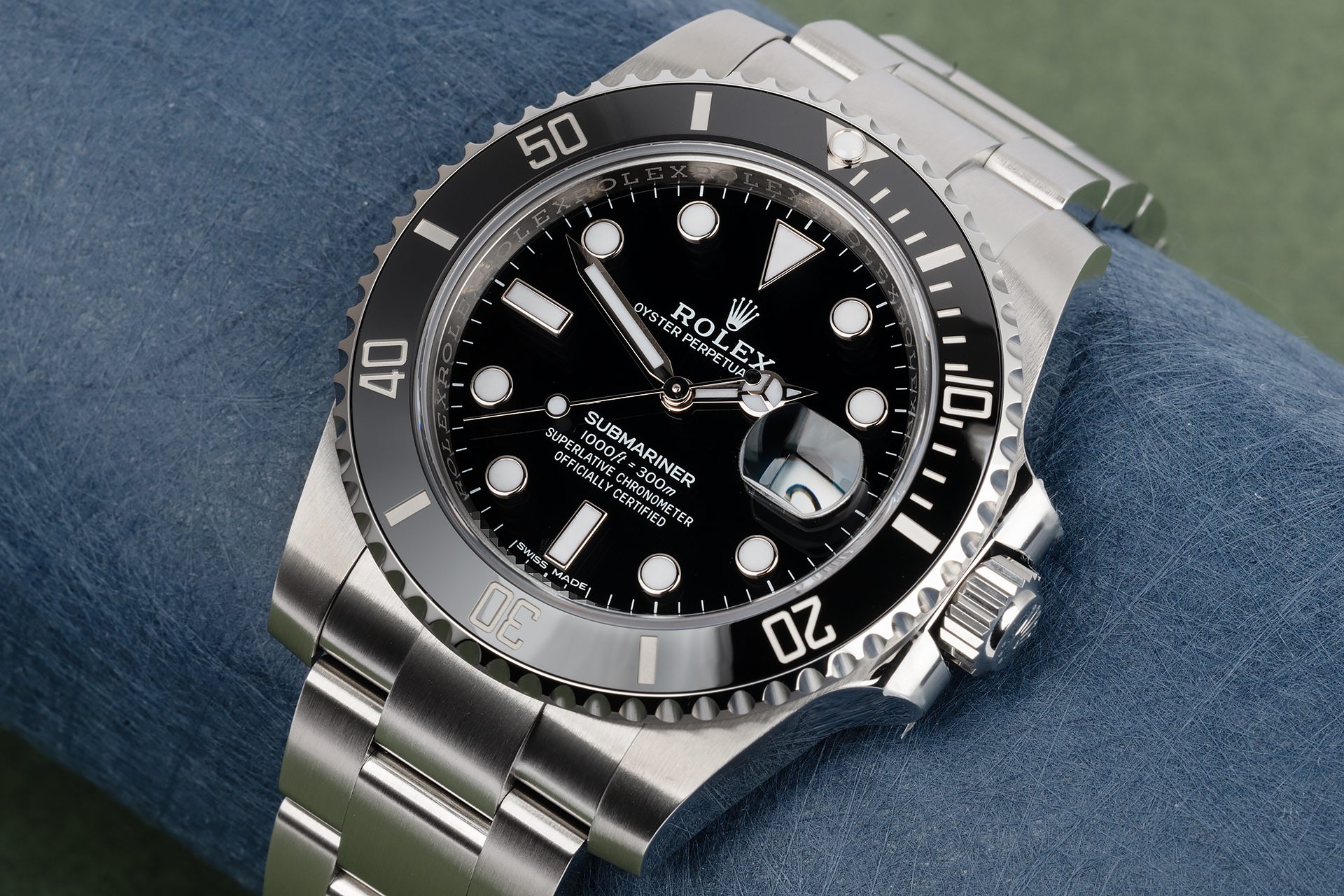 Let's Talk About Luxury Items That Are Unusual & Surface At a Pawn Shop
The most expensive luxury items ever pawned or sold in a pawn shop are hard to believe. The "Death Clock" was named due to the mercury causing early deaths became available in a pawnshop in Las Vegas. It was gilded with many gold fittings, making it a beautiful addition to anyone's collectibles or on the mantel. But the name "Death Clock" is like poor marketing, and the name discouraged people from buying it. Eventually, it did sell for US$8000.
It is not unheard of to have a pawnshop write a collateral loan against an old car, classic musical instrument, or vintage motorcycle. Luxury items in mint condition will bring a great price. In the United Kingdom, a pawnshop auctioned a helicopter used as collateral for a pawn loan, and the price tag was hefty.
Recently, listed on Pawn Brokers Helping Pawn Brokers, a pawnshop located in Virginia, received a 23.6 ounce 14k gold bracelet with 1.75ct TW diamonds in the clasp. The appraisal was US$114. Not bad for a day's work.
Pawn shops are great places to bring in unusual items, and they are fun to browse through and find almost anything you are looking for, from vintage items to top-of-the-line trendy designer bags. Designer handbags are not cheap, and finding an affordable vintage Luis Vuitton is worth its weight in gold.
Ideal Jewelry & Loan has space for luxury bags, silver jewelry, fine jewelry, and luxury watches. Living in Brockton, MA, you may have a collectible worth a great deal of cash or have sports memorabilia that you are interested in having appraised to consider if you want to sell.
The pawn brokers at Ideal Jewelry & Loan will help you find that unique and special edition you've been looking for or the sports memorabilia you want to add to your collection.
Ideal Jewelry & Loan have experts on their team who can help appraise your items and give you a fair value for them. If you have gold to sell or use as collateral for a large collateral loan, they can help. They pay top dollar for high-end merchandise in good condition.
If you find you need quick cash, but you have a concern about failing a credit check, rest assured Ideal Jewelry & Loan doesn't concern themselves with credit checks because the collateral you bring to the store will secure the cost of the loan.
Do you have digital cameras, popular brand power tools, gold, silver, precious metals, gems, electronics, musical instruments, diamonds, flat-screen TVs, or luxury watches just taking up space because you don't use them?
Bring them to buy the store, and the qualified team will give you a quote for a collateral loan, discuss the interest rate, and payment options, and explain how you can sell your items outright for the fast cash you need.
There is no loan too small or loan too big for the team at Ideal Jewelry & Loan.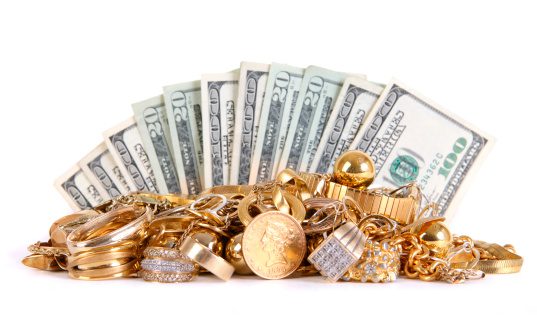 How Pawning Works
Valuables are assets that are often forgotten when you are trying to liquidate so bills, emergencies, and vacations can be taken care of. Ideal Jewelry & Loan understand that sometimes life gets in the way, and with their great customer service, they are willing to help their customers get the cash they need. They will also help set up a payment plan that works to ensure you won't lose your valuables. With their convenient online app, you can either make payments in person by visiting the store or by placing regular phone calls when it's convenient.
Luxury items that are popular brands like Tiffany & Co. and Gucci bring the best price when trying to obtain the cash you need. This is because Each pawn broker at the store is an expert who can accept items or a combination of things that pay you what you need.
A Combination Approach
Sometimes items are combined like a designer bag with a diamond necklace and gold ring offset with seed diamonds to get the total amount you need. Once the pawn broker gives the items an appraised value, they can use the totals separately or together. They will advise you which way would be best and set up your account to protect any items with sentimental value.
Sometimes an item isn't really something you are interested in keeping so if your loan defaults you won't be hurt by the loss. Other times the collectibles or other items you bring in have a huge sentimental calling and you don't want to chance to lose them due to default. By working with the pawn broker you can go over these things and set up the pawn loan situation that fits our needs.
Silver jewelry and bold gem stone jewelry set in shiny precious metals are trendy in 2022. Maybe you purchased some of these items or other items like them, and need to liquidate them to make up a loss in income. Cash is only moments away at Ideal Jewelry & Loan.
Selling is Also Convenient and the Process Easy
Like pawning, selling at the high-end luxury pawn shop, Ideal Jewelry & Loan, will get you the fast cash you need, and receive payment before you leave the store.
The shop is a great place to bring in items of value because they can appraise the items while you wait. The store has a team of professionals with over 60 years combined experience as GIA experts
Needing a fair price, top-quality jewelry appraisals, or a loan? Stop by Ideal Jewelry & Loan today!
Don't Pay High Prices at Retail Stores, Visit Ideal Jewelry & Loan & Get the Deal of a Lifetime – Layaway Available!
The business is always looking to buy diamond rings and other jewelry, luxury and high-end watches, top brand electronics, appliances, mobile devices, smartphones, receivers, players, top brand tools like Hilti, Makita, Bosch, work radios, Xbox, PlayStation, video game consoles like Nintendo game consoles and gears, guitars, amplifiers, drums, mixers, sports equipment, memorabilia, bikes, RC toys, jerseys.
Ideal Jewelry and Loan is a great place to get the diamonds, diamond jewelry, gold jewelry, silver, or anything else you want to purchase by making payments over time.
You can purchase different items at the best prices at this store and then place the items on layaway. A customer of the pawn shop said, "Phil owns that wonderful place. I am always greeted by name and all the staff is so helpful. He gives excellent deals and his loans are higher across the board if you need cash…"