For centuries, people have appreciated silver not only for its inherent worth but also for the grace and beauty it brings into our existence. Maybe you've collected silver objects over the years, or you have a set of cutlery that has been in your family for many generations. You now have to decide whether to sell your cutlery to raise a lump sum of money or pawn it for a temporary fix. Let's examine your options as we dive into this "Silver Showdown".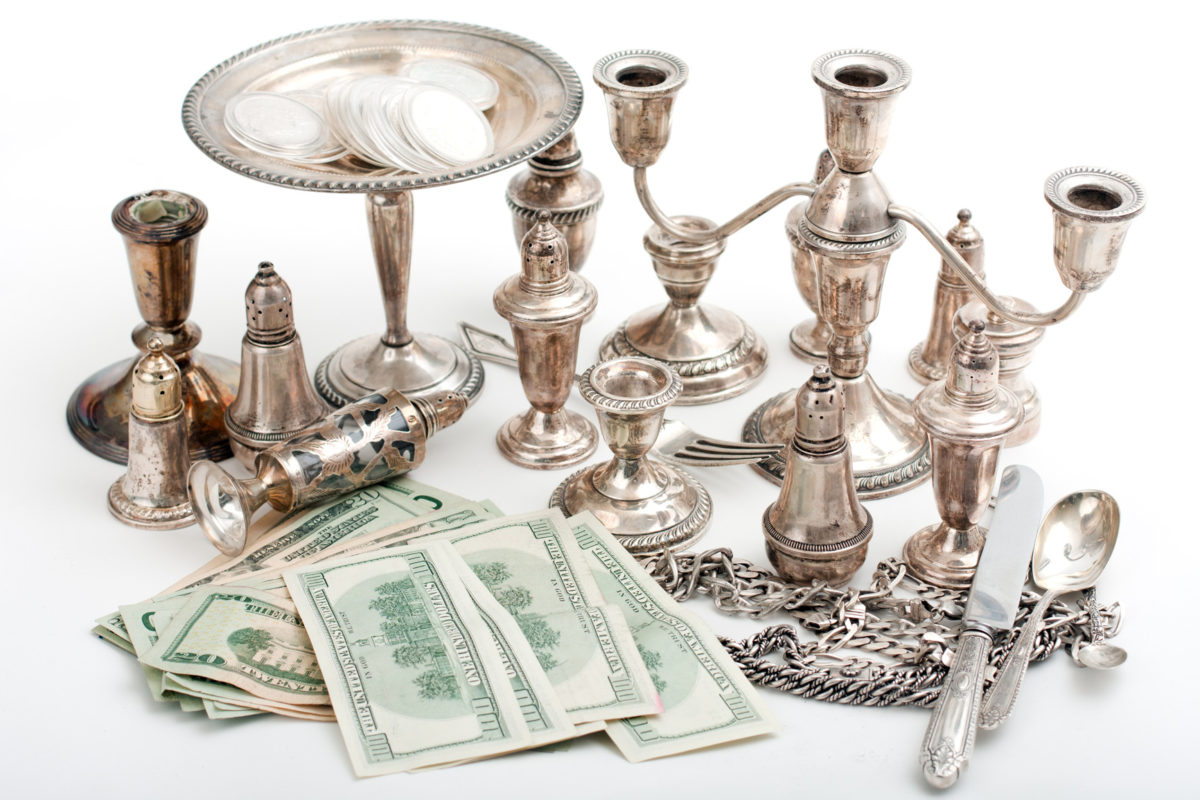 The Sentimental Value of Silverware
Cutlery is more than just a collection of items since it frequently has sentimental significance. It may bring back memories of memorable family get-togethers, holidays, or treasured customs. When thinking about getting rid of your cutlery, it's important to consider both the practical and sentimental aspects.
Pawn Your Silverware
Pawning your silverware is an option when you need immediate cash, but you're not ready to let go of your silverware permanently.
Financial Flexibility
Pawnshops will give you a quick loan against your cutlery. This implies that you won't have to give up your priceless items in order to get the money you require.
Option to Repurchase
You can choose to buy back your cutlery when you pawn it. Your cutlery is returned to you after the loan is repaid, keeping the sentimental value attached to these objects.
Our Expert Appraisers
Our knowledgeable appraisers at our pawnshop in Brockton are aware of the special worth of your cutlery. They'll fairly assess your belongings and make you a competitive loan offer.
Safe and Confidential Transactions
You can feel secure knowing that your priceless cutlery is in capable hands because we guarantee a private and secure atmosphere for your pawn deals.
Sell Your Silverware
You can get a one-time cash boost by selling your cutlery, and you can use the proceeds for anything.
Immediate Cash
You can get quick cash by selling your cutlery to a trustworthy buyer, which you can use for investments, unforeseen costs, or any other financial objective.
Potential for Profit
Silver prices can change. Selling your cutlery at a premium will allow you to get the most money out of your collection.
Competitive Offers for Brand Pieces
Our Brockton pawnshop will make you even more attractive offers if your cutlery includes pieces from upscale brands like Tiffany or Cartier.
Determining the Right Choice
The sentimental value you place on these items and your current financial needs will determine whether you decide to sell or pawn your cutlery. Here are some things to think about:
Immediate Financial Need: Pawns may be a better option if you require immediate cash for a particular purpose.
Sentimental Attachment: Pawning enables you to keep ownership of cutlery that is a family heirloom or has significant sentimental value.
Market Conditions: Take into account the silver's current market value. Selling could be more profitable if prices are high.
Why Choose Our Brockton Pawnshop?
We at our pawnshop in Brockton recognize the sentimental and monetary value of your silverware. We provide a secure and private setting for your business dealings. Your silverware's value will be fairly assessed by our team of knowledgeable appraisers.
Visit Us Today
We're here to help you through the process whether you choose to pawn or sell your cutlery. Come talk to us at our Brockton pawnshop so you can weigh your options and decide what to do.
Get in touch with us to arrange an appraisal or to find out more about our cutlery pawn and sale services. We are eager to accompany you on this journey as a reliable partner.
The decision to either pawn or sell your cutlery ultimately comes down to your particular situation. Whether your needs are sentimental or financial, we are here to support you in making the best choice.