Diamonds are more than just beautiful gemstones; they have a deep emotional significance and are frequently linked to important life events. If you have loose diamonds that have been stored in a drawer for years, a diamond pendant that no longer matches your style, a diamond engagement ring from a previous relationship, or any other type of diamond, they all have a hidden value that is just waiting to be discovered. Our Brockton pawnshop specializes in buying and selling diamonds, giving you the chance to sell your diamonds for cash or find the ideal diamond to add to your collection.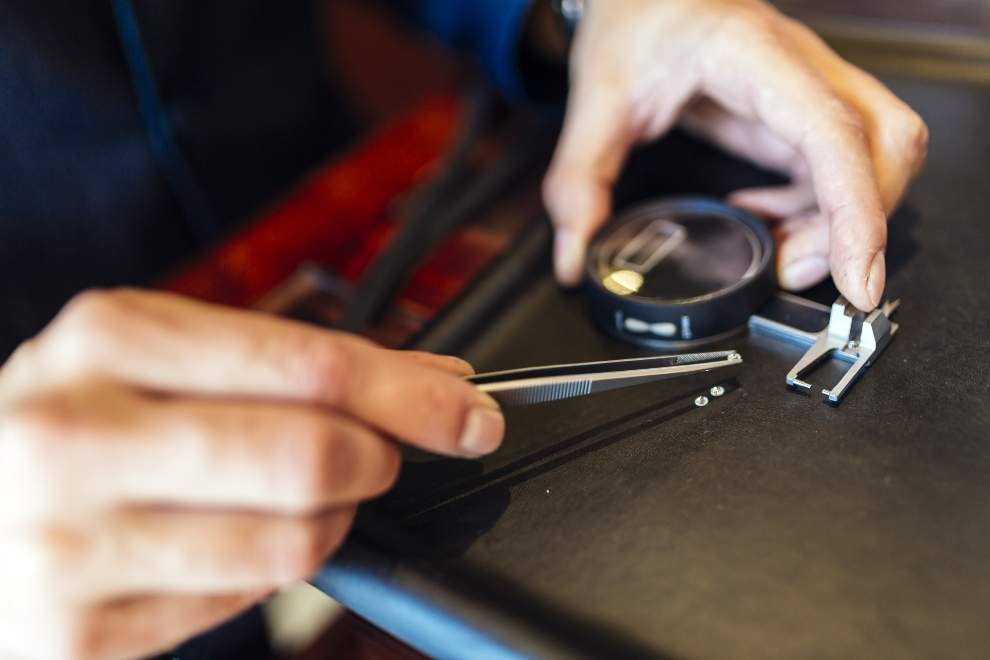 The Brilliance of Diamonds
Let's take a moment to acknowledge the allure of these priceless gems before we delve into the world of diamond selling and pawning. Diamonds are renowned for both their astounding durability and extraordinary beauty. They are the perfect option for engagement rings because they stand for enduring love and dedication. The distinct combination of each diamond's cut, clarity, color, and carat weight adds to its individuality.
Why Sell or Pawn Your Diamonds?
As we travel through life, things change, and occasionally the things we once treasured don't fit with where we are now. This is when offering to sell or pawn your diamonds can be a great decision.
Financial Flexibility
You can get quick access to money by selling or pawning your diamonds. Your diamonds can be a useful financial asset, whether you need it for an unanticipated expense, a special occasion, or a new business venture.
Unused or Unwanted Diamonds
You might own diamonds that you don't wear anymore or that are hidden and unnoticed. You can give these diamonds new life by finding them a new home or turning them into a different piece of jewelry by selling or pawning them.
The Process of Diamonds Selling and Pawning
The process is pretty straightforward at our Brockton pawnshop!
1. Professional Appraisal
Our qualified appraisers will carefully inspect your diamonds when you bring them to us for evaluation. We are aware that every diamond is different, and we factor this into our evaluation. The evaluation is based on the four Cs: carat weight, cut, clarity, and color. In order to provide a reliable assessment, our specialists will carefully investigate these elements.
2. Fair Valuation
We support transactions that are honest and open. Following the appraisal, you will be given an offer based on the findings of the evaluation. We recognize the added value of diamonds from prestigious brands like Tiffany or Cartier and will make you an even more appealing offer. Our staff will ensure that you are informed and will explain the assumptions behind the valuation.
3. Choose to Sell or Pawn
Once you've received your appraisal, you can decide whether to pawn your diamonds or sell them for quick cash. With the option to get your diamonds back after the loan is paid back, you can pawn them and use them as security for a loan.
Brockton's Trusted Diamond Experts
We at our Brockton pawn shop are aware of how important diamonds are to you. Our team of professionals is dedicated to offering you a trustworthy and private service. We make sure that your diamonds are handled with the utmost care whether you choose to sell your diamonds to us or temporarily pawn them.
Get in touch with us right away to schedule an appraisal, learn more about our diamond selling and pawning services, or both. We look forward to assisting you in uncovering the diamonds' hidden value.
You can rediscover the beauty and value of your diamonds with the aid of diamond selling and pawning services, transforming them into a priceless financial asset or a brand-new piece of jewelery for your collection. Our experts are available to help you at every stage, offering reasonable assessments and appealing offers, particularly for items from prestigious brands like Tiffany or Cartier. Please let me know if you have any specific requests or if you'd like to make any additional changes.