Introduction
We have a special place in our hearts for jewelry. Jewelry has sentimental value that transcends its monetary value, whether it is a family heirloom handed down through the generations or a piece that commemorates a significant event in your life. But what happens if your prized jewelry is harmed, starts to look worn out, or needs to be resized to fit perfectly? Our professional jewelry repair services in Brockton can help by giving your priceless pieces a new life in this situation.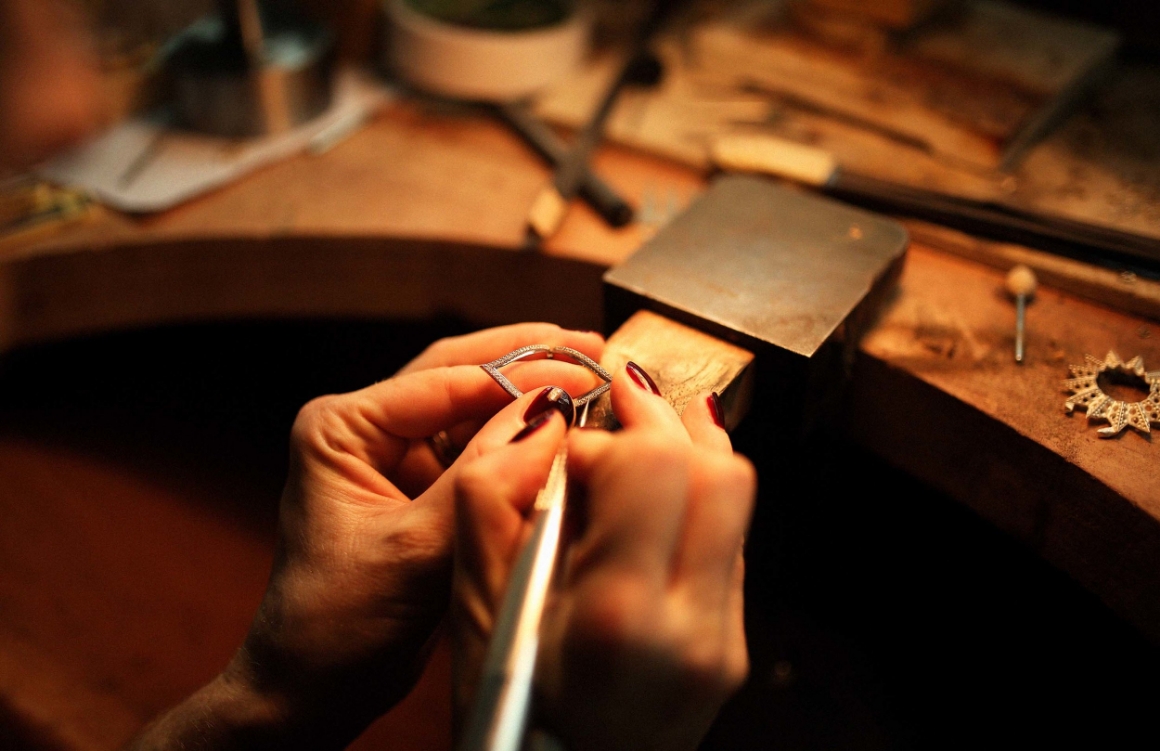 Jewelry Repair Craftsmanship
Jewelry repair is a delicate art that calls for dexterity, accuracy, and a thorough knowledge of the materials used to create these priceless pieces. These qualities are abundant in our team of skilled jewelers, making us your reliable allies in maintaining the aesthetic appeal and sentimental value of your jewelry.
A Range of Expert Services
Our jewelry repair services cover a wide spectrum of needs, ensuring that your precious pieces are restored to their former glory.
Ring Resizing
Is your ring now too tight or too loose? It can be resized by our talented jewelers, who can guarantee a snug fit while maintaining the piece's original design.
Stone Replacement
Have you misplaced a gemstone from a special piece? To replace the missing ones invisibly, we specialize in matching and setting stones.
Clasp and Chain Repair
Broken chains and clasps can't compete with our knowledge. Your necklaces and bracelets can have both their functionality and elegance restored.
Polishing and Cleaning
Due to wear and dirt, jewelry can gradually lose its shine. Your jewelry will sparkle and shine like new thanks to our expert cleaning and polishing services.
Custom Jewelry Alterations
Want to create a brand-new, captivating piece from an existing one? Your custom jewelry ideas can come to life with the assistance of our jewelers.
The Art of Preservation
We recognize that your jewelry tells a part of your story and is more than just metal and stones. We therefore treat every repair with the utmost care and consideration.
Quality Materials
We ensure durability and longevity by using premium materials that are equal to or better than the original components of your jewelry.
Preserving Sentimental Value
Our jewelers are aware of the sentimental value you place on your jewelry. Rest assured that every effort is made during the repair process to preserve the sentimental value of your pieces.
Expertise You Can Trust
With years of jewelry repair experience, our team has dealt with a variety of problems and successfully fixed them. You can rely on us to treat your jewelry with the care it requires.
Your Jewelry's Second Life
Giving your prized pieces of jewelry a second life is what jewelry repair is all about. It's not just about fixing what's broken. It's about making sure that the jewelry you cherish remains a part of your journey through life.
We take pride in being more than just a place to buy and sell jewelry at our pawnshop in Brockton. We are the place to go if you want to keep your jewelry looking beautiful, holding sentimental value, and lasting a long time. You should choose us for jewelry repair in Brockton because of our dedication to quality and love for our work.
Visit Us Today
Don't leave your priceless jewelry damaged or unattended. Discover how our specialized jewelry repair services can give your prized pieces a new life by stopping by our Brockton pawnshop today. We are eager to accompany your jewelry on its journey and assist you in making more priceless memories with your cherished pieces.
To schedule a consultation, find out more about our jewelry repair services, or browse our collection of fine jewelry, get in touch with us right away.