It may be surprising, but it is true that pawn shops are a perfect spot to buy musical instruments as well. The reason being is that they are way cheaper than malls and retail stores. They also have a wide range and a variety of musical instruments, so you can find pretty much everything as per your need. When buying anything from a pawn shop, be it a musical instrument or even jewelry, examine it thoroughly and adequately to ensure that it is not damaged and is in good condition.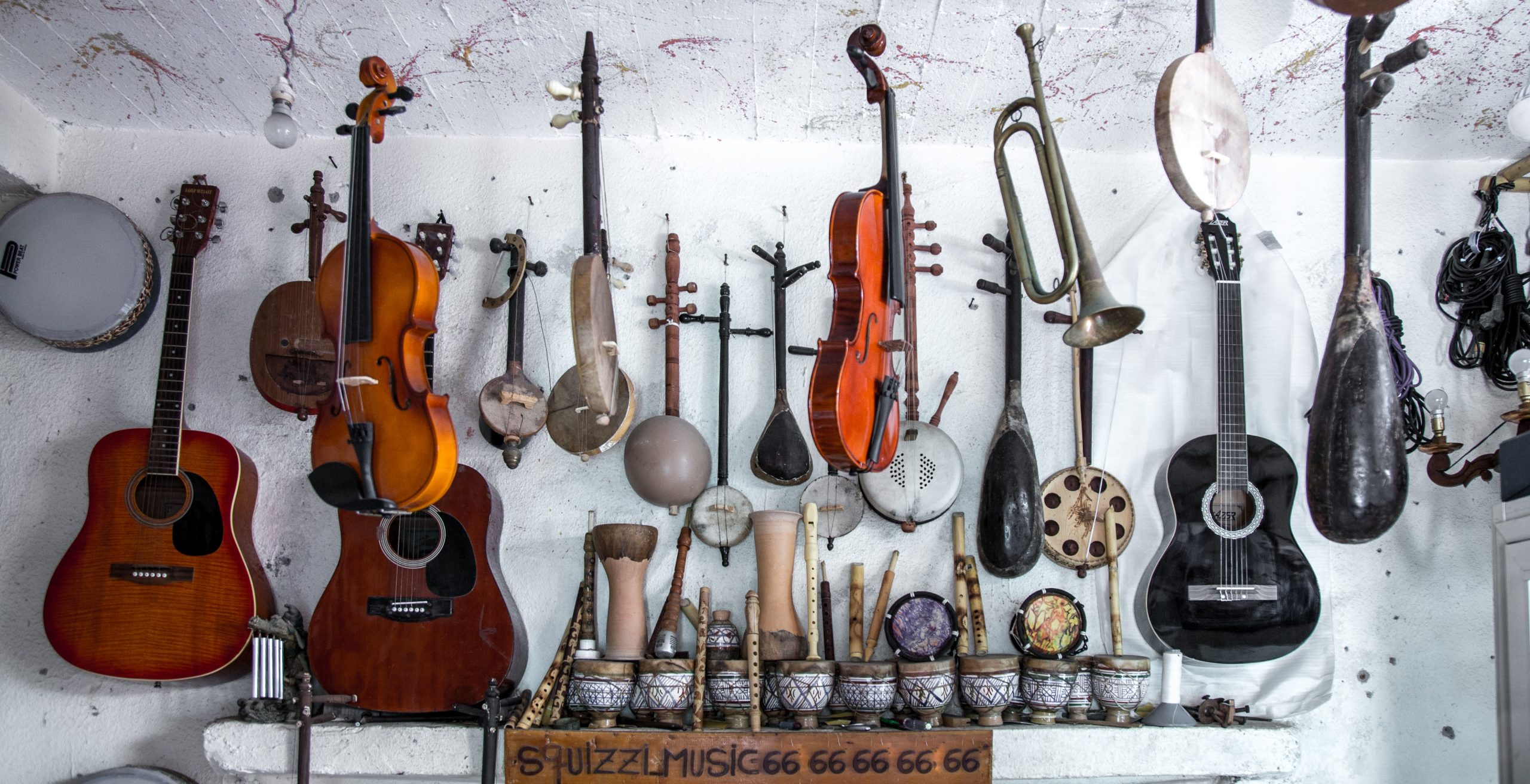 Pawn shops have been running their business for centuries, and along with all the items, musical instruments are also considered the most popular items from the pawn shops. They have all sorts of musical instruments, ranging from electric or acoustic guitars, bass, mechanical keyboards, pianos, flutes, amplifiers, and many others. At pawn shops, you will find these instruments at very reasonable and cheaper rates. If your interest in music is just intriguing, and you are a beginner, then a pawn shop is the best place to start practicing. Here you may find some slightly used instruments as people usually sell their products as soon as the new ones are launched in the market.
You can check any nearby pawn shop and find plenty of reputable ones in the vicinity of Brockton. Americans often say these shops are very convenient and go-to places to buy and sell all sorts of things, such as jewelry, fine watches, antiques, and musical instruments, including pianos, flutes, cellos, guitars, drums, and even violins.
Now, let's discuss some pros of buying a musical instrument and why you should invest your time here and opt for these shops.
1. They Are Very Cost Effective:
Buying a brand-new musical instrument can be expensive, and not everyone can afford those high prices. For them, the pawn shop is their safe haven. You can find many reputable pawn shops in your area, and you will see they have a wide range of musical instruments at many affordable prices. Buying from a pawnshop makes complete sense for beginners. Any teenager can find this hobby very exciting, and spending too much on such instruments seems useless, so buying them from a pawnshop is considered wise as they are very cost-effective.
2. They Have a Wide Range:
Most reputable pawnshops have a wide range of items and especially musical instruments. You may find very old and antique models that are no longer available in the retail market. Now, if you are in luck, you may find them in excellent and 10/10 condition. These models can be the perfect start to pursuing your music career. If you go to pawnshops that only specialize in such instruments, you may find some vintage pieces as well. Just a pro tip, make up your mind before stepping into the shop, do your research and see what exactly you want. Otherwise, you will find yourself lost in their vast collection. It is okay if you don't find what you are looking for in one visit, you can always visit other pawn shops. It is pervasive while shopping, even at retailers.
3. They Offer Quality Products at Reasonable Prices:
The best pros of shopping at pawnshops are that you can find high-end brands and products at much lower prices. The reason being is that they are not brand new or factory manufactured. They are used, and in second-hand condition, so obviously, the prices are lower than their actual prices. However, if the model is an antique or rare item, they will charge that particular slightly higher than its actual price. Otherwise, you can find good quality items at affordable rates.
4. They Are Easy to Resell:
One of the best things about shopping for musical instruments at the pawn shop is that they are effortless to resell. What happens is that many people give up their musical hobbies after a certain period. It could be due to a change in a trend, a particular phase, or maybe they don't have much time on their hands anymore.
For that, they sell their precious musical instruments at the pawnshop. If you are interested in music, you can buy it from the pawnshop, and if after some time you feel you are done with music or specific instruments and want to upgrade it, you can always go back and resell it or exchange it for the better one. This way, you won't have to spend much money on it, and you can always get your cash back if you choose to resell it in the future.
Now you must have a pretty good idea of why you should definitely opt for pawnshops to buy musical instruments. Let's move forward with specific essential questions to give you a holistic view and better clarity. We are sure, by the end of the article, you would definitely run to your nearby pawn shop to buy yourself a musical instrument.
Let's get started…
Are Musical Instruments Really Worth my Money?
Now, this is an important question, and many people ponder upon it while deciding to buy a particular piece of musical instrument from anywhere, be it a pawnshop or a retailer. Let us address it adequately. Truth be told, musical instruments are worth the money because of their significance; they are exceptional. They are pretty helpful and indicate a way of self-expression and a beautiful way to connect with the people around you. They are considered the pure form of therapy, which is quite helpful for people, and they can use music to cope with stress and anxiety.
Did you know that they were used thousands of years ago as a source of entertainment? Almost every household had a particular piece of musical instrument in their closets. For centuries, people have been spending thousands of dollars in the music industry because, in the end, they are worth the while. So yes, the answer to the question is yes, and it is essential to spend money on musical instruments.
Now coming to the most frequent questions asked by potential customers. Keep reading…
How do I purchase a musical instrument from pawn shops?
Pawn shops have been in the business of buying and selling valuable items. Musical instruments are considered valuable items that can be pawned or bought from pawn shops. They deal in instruments such as drum sets, guitars, violins, etc. Now you may note that they don't specialize in music, so if you are a newbie, we will strongly suggest you to either do your research well or tag someone with experience. They typically sell musical items ranging from $25 to $75. However, any musical instrument's current and brand-new cost is definitely above $100, so you see how reasonable and affordable they are. Now, buying second-hand instruments is perfect for you if you are a beginner or have just started. It is advisable for you to keep your investment costs low and spend more money on taking tuition or buying brand-new accessories for your items. For example, if you are playing the guitar, you will need a high-end bag to carry and protect it, so buy a brand-new bag to move it around.
Find the local pawn shop to find the perfect instrument for yourself. Purchasing it from here than online is much more convenient and wiser because here you will lower prices, have no delivery charges, inspect the item yourself, check the quality, and so on. Pawn brokers have been in this industry for a long time and are wise. They will carefully examine everything they buy and only deal in reputable items. So, you don't have to worry about being scammed. All the things at the pawnshops are of high and good quality. If you visit a couple of pawn shops, you will see they have a vast range of musical instruments. This means you will have a choice to choose the best instruments for yourself. Tips for buying an item from the pawnshop is to carefully examine the instrument and ensure that it hasn't been damaged. You can always change the strings of things such as a guitar or violin, so even if they are damaged, it's okay but for drums, check for dents and everything. To scrutinize brass instruments, check for discoloration, rust, or any broken hinges. The next tip is to play the instrument in the shop. Now, if you are a beginner and don't know how to play, ask a friend or someone who is a pro. Always be careful and do not annoy your fellow customers, so keep it low and check all the chords and the quality for your satisfaction.
Another pro for buying a musical item from your local pawn shop is that they have a wide variety, including high-end brands, antiques, and old models. It is because people buy them for their hobby and end up pawning them once their pursuit is fulfilled. Another tip for buying is that keep an eye closely on their inventory, now you may not find exactly what you were looking for but the chances of restocking inventory are pretty high. For example, if you are looking for an electric guitar and amp together, and the shop has an amp only, then wait a bit, and there are high chances you will get your combo soon. Many pawn shops specialize in items like jewelry, gold, and coins, and only a few specialize in musical instruments there are high chances that your local pawn shop has a musician's background. So, pay them a visit, as there is no harm in doing that.
Now, if you are on the other side of the table, the question arises how do I pawn my musical instruments…
How do I pawn my Music Instruments?
Pawning anything at pawnshops means taking out a loan and using your instrument as collateral. The process is the same for all the items being pawned at the shop. Your instruments will be scrutinized, and the amount based on their condition will be offered to you. The only problem here is that these loans are for short-term only with slightly high-interest rates. And if for any reason, you are unable to pay back the loans, the pawnbroker will sell your item to compensate worth the loan.
How do I know the worth of my Musical Instrument?
This question is asked by a lot of musicians who tend to sell their items. Truth be told, there is no easy answer to this. Each instrument has its own specs and condition, and the value and amount are finalized. To complete and make the offer, there could be several other factors, such as age, brand name, state, and provenance. Generally, musical instruments are expensive, so even for second-hand ones, the price ranges from maybe a couple of bucks to a few thousand dollars. The best way to know the true worth of your instruments is to get them examined by the top reputable pawnbroker in Brockton. They will carefully assess the value of your item and will determine its actual weight. Now in some different scenarios, there could be several different types of old instruments that can be highly valuable to musicians. So, if their quality is high-end, not damaged, and free from heat, moisture, or even insects, then their value could be high and unimaginable. So the older the price, the high value and worth it would be.
Moving forward, let's discuss: what are some important points to consider while shopping from pawn shops:
Few points to consider:
The most common musical instruments found at pawn shops are electric or acoustic guitars, keyboards, amplifiers, violins, and more. Always be mindful and follow these quick tips on buying a musical instrument from a pawn shop.
1. Always look for the right pawnshop:
Google the best pawn shops near me, check their reviews, and always narrow down the reputable pawn shop in your area with good ratings and a vast inventory of musical instruments. To save time and make your life easier, you can call them ahead and ask about their stock. Once you find the pawnshop that fits your requirements and is satisfied, visit them in person to know for sure. Always keep 5-6 shops on your list, as one cannot do you any good.
2. Always do your homework:
Before visiting any pawnshop, do an ample amount of research on pawnshops and the musical instrument you'd like to purchase. It would help if you were not dumb and must have an idea of the market prices and everything. This will help you save yourself from being scammed and help you decide which pawn shop is offering you the best deal.
3. Test the musical instrument:
Always test and play the instrument in the shop. There are so many things which you can try for.  If you are new to this, take someone with you who can check the item for you. Don't fall under the pricing trap. The price may look good to you, but there are chances that the quality won't be. Make sure all the chords and pins are intact. Evaluate it properly before making any decision.
4. Negotiate your price:
After finalizing the pawn shop and the instrument, you want to purchase. It's time for the payment. The pawnbroker will tell you its price, but you have the negotiating power. You can negotiate the price and offer them a fair deal. 90% of the time, these negotiations work, so take your chance. After researching the product and expense, you will be in an excellent position to negotiate with the pawnbroker and get a fair offer.
Conclusion:
In a nutshell, there are plenty of reasons and benefits for purchasing musical instruments from the pawnshop. Now, you must have a pretty good idea about it. The only thing we'd like to add in the end is to be wise and make your decision rationally. Pawnshops are the perfect places to shop but do your research and be mindful. It's always better to be safe than sorry.