Pawnshops are not new; they have been serving their business since the beginning. Their business is thriving with time as they have been here to perform an essential purpose: getting quick and instant cash during the financial crisis. In this global era and inflation, almost everyone is facing adversaries. People nowadays are opting for two jobs, selling their personal assets, and minimizing their living expenditures.
Truth be told, at some point, we all need instant cash at least once in our lives. So, let's dive deep into this and ponder the central question: 'Why do people use pawnshops?' There could be many reasons why people use pawnshops or why their business has been rising so lately or their perks and so on. These questions can be very confusing, isn't it? But don't worry; we are here to solve all these queries and your confusion.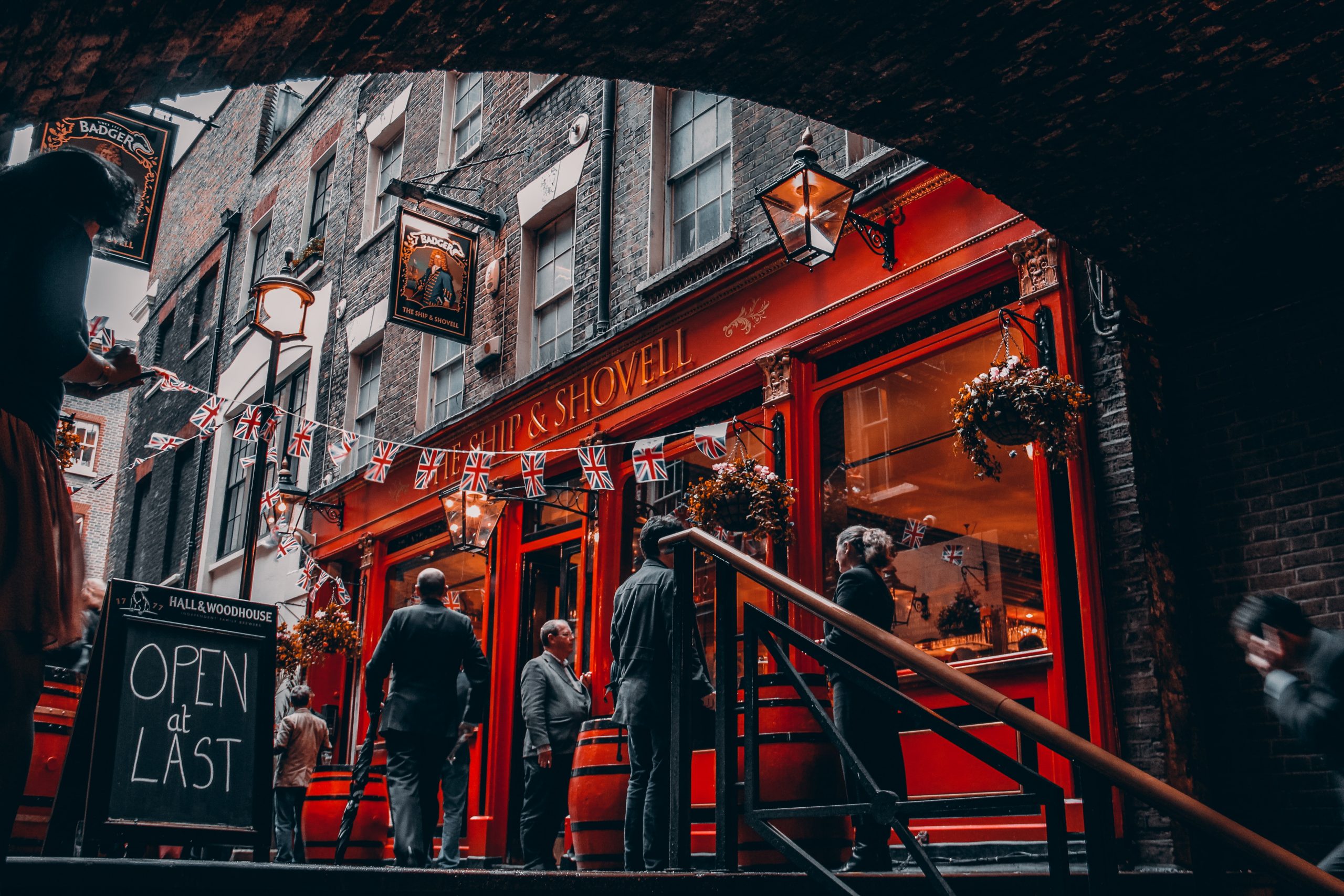 If you doubt that pawnshops are not reliable or they are scammers, then let us correct you there; you are highly mistaken. They are genuinely dedicated and one of the fastest-growing businesses in the United States of America. Visiting any nearby shop pawnshop may not be a bad idea, as you might think. Instead, it can be hassle-free and a lifesaver for you.
Pawnshops have been around the globe for centuries and are highly recognized worldwide. The world has not changed. Inflation still happens frequently, so people have been facing financial constraints since the beginning of time; for this, pawn shops have been their safe haven. Not only do they buy, sell, or take, but they also lend loans in exchange for your valuable items. They can be anything, something worth and of value, to get enough loans in cash. For example, people would pawn their diamond wedding ring, get money in exchange, and use that money to pay the bills, and once they receive their cheque, they will pay back to pawnshops and get their valuable items back.
Now let's discuss why people use pawn shops and the top 8 reasons why it is such a great place:
A pawnshop is a great place because…
1. It Is the Perfect Spot for Buying and Selling:
Pawnshops are not a spot to sell your items in exchange for instant cash only. Instead, you can even buy a lot of cheaper things. It is a spot of unique items. It can be the best fit for you if you want a more affordable option and want to spend the minimum. You will be surprised to see what types of things people pawn or sell at the shop. If people cannot repay the loan, pawnbrokers put their items up for sale. You can find all sorts of things, from old vintage furniture to ancient diamond wedding rings.
One of the top benefits of paying a visit to a pawn shop is that they keep updating their stock and collection, so you can never miss out on the good stuff. Besides buying, if you need fast cash, you can always sell your items here. The pawnbroker will first inspect your item and will set a deal for you. Next, it is up to you if you accept the agreement. You can try negotiating it; if everything falls on your side, you should cut the deal.
2. They Have a Zero Credit Checks Policy:
Are you planning to visit the pawnshop to take out a loan but are afraid of your bad credit history? Well, let's take a chill pill. Pawn brokers do not care about your credit history or how much debt you have. They are least interested in why you need to take out this amount of loan. Please remember this, it is not a bank or any other financial institution. So, they will not ask you to do any documentation or fill out pages and wait for weeks to approve your loan.
Their process is pretty simple, just pawn any of your valuable items and walk out with the cash in your hands. If you cannot pay them off for any reason, they will sell your item and will not ask you to pay it back.
3. They Are Highly Affordable:
These shops are considered the most affordable shops compared to any other regular shops or thrift shops. Their pricing is pretty reasonable without keeping any high profits with them. As you are already aware, they sell used items, so there is no reason to sell them at higher rates or original rates. If you want to purchase boxed, packed new things from the mall, you are most welcome, but there are chances that you can find the same item, unboxed, without warranty, at the pawnshop for half the amount.
Now, if you are okay with it, you know your answer to which way to go. However, the prices of ancient items can be on the higher end. For example, a piece of jewelry from the 1950s will be worth a lot compared to any ordinary piece of jewelry. Sure, you can always negotiate, but the chances of reducing the price of such items are very low. The reasons are simple: they must keep a profit margin while running a business. If any item is a USP for them, they will take full advantage of that.
4. They Offer Safety and Security:
We understand that when financial crises arise, we all lose something or the other. Most of the time, we pawn our valuable items, which may hold strong sentimental value and are really close to our hearts. We need fast cash instantly, which may be the only way, plus we have sorted out how to pay back. Does that sound like you? Well, again, pawnshop loans are the best spot for you. Don't be dubious that they might lose your item or sell it off without your consent. It is one of the safest and most secure places to hold onto your sentimental items.
Excellent and reputable pawnshops have safes and vaults to keep them safe. Besides, even if you are unable to pay the loan at the given time, you can always repurchase your items or cut some deal with the broker. Unlike other stores, once you sell your article, it is gone for good, but we assure you, this thing does not happen at pawn shops.
5. They Have a Vast Collection of Items:
Retailers or regular shops have new items in stock and put them on display. Now they might have variations, such as the size and color of the same item but must have limited styles or designs. At pawn shops, they have all kinds of stuff. Now they don't have topics of similar articles; they'll have only one of its kind. Remember, people sell all kinds of stuff here, so obviously, they have a vast collection of valuable items. It can range from different and unique styles of coins to musical instruments all the way to ancient art. You cannot even imagine the stuff you'll find at the pawnshops.
If you have set your eyes on something, we recommend you buy it instantly, as the chances of stocking up on similar items are zero. People come, buy and sell. Pawnshop doesn't have the cycle to stock or purchase from their end. They don't make such investments. There are also chances that you may not even have a single thing worthy of your penny, but that's okay. There are plenty of other pawnshops in the area of Brockton, so take a tour, explore more shops, pay a visit, and check it out for yourself. We are sure you won't be disappointed.
6. They Are Hassle-Free and Saves Time:
We all know the phrase that 'Time is money', and in this busy era, everyone feels 24 hours in a day is too less for them. People are on the constant move these days, and nobody really likes to waste their precious time. For this, a lot of people have switched to online shopping. They just order everything and pay via card. No need to get stuck in traffic, waste time in the market, or anything. But it can be tiring if you want to sell something online. You can post the ad, and your phone will not stop buzzing. Half of them will only inquire about your item, and the rest will waste your time.
Again, a pawn shop is right for you because there is no such long process to sell your stuff at pawn shops. The process is pretty simple. The pawnbroker and all the workers will examine your items and check for their worth and value. After that, they propose you its exact value. If the price seems reasonable to you, then you cut the deal. If not, you can negotiate with them, and if the agreement still deals not make sense, you can check out other nearby pawnshops. Once the deal is made, you will simply hand over your item along with your identification card and walk out of the store with the cash in your hand. It is that fast and straightforward. That's why it is considered the safest and fastest place to sell your stuff.
7. They Are the Ultimate Source of Instant Loans:
Let's accept the fact that at some point in our lives, we all faced difficulties where we needed instant cash. We opt for loans by asking our close friends or relatives; if that doesn't work, we usually opt for banks. But they have a huge list of do's and don'ts; and frankly, not all of us fall under their eligibility criteria. For this, pawn shop loans are very practical and easy for these people. It is one of the fastest and safest options. Like a bank, they also charge a small interest rate and fees, but that is it.
Loans at pawn shops are quick and instant. Plus, they do not require any sort of approvals, financial statements, list of documents, etc. The only negative point is that they offer a limited amount of loans. If the amount you require fits their criteria, then you just request the amount you need, fill out the agreement form, decide the mutual time you pay off the loan, and voila, you will have the cash in your hand. There is another option at the pawn shop, and that is to pawn any of your valuable items. It could be anything worthwhile, such as any piece of gold or diamond jewelry. Just pawn them and get cash in exchange for it. Once you can repay your loan, you can get your items back. Isn't that cool?
8. They Offer to Trade:
We are living in 2022 and have seen thousands of fashion trends come and go. We all are aware of how quickly these so-called fashion changes. Living in a society and moving forward, we all wish to follow specific trends, but unfortunately, a lot can't afford this. Changing the designs and looks of your watches, jewelry, and even clothes can be very stressful. For these people, the pawn shop is the best place as they also offer to trade. Now, what's that? Let's say you have your old family heirloom and its beautiful diamond necklace. Now you wish to change its design, but it's costly for you.
You visit the pawnshop and see this beautiful diamond exactly how you want. You can opt for trading. It works like magic; you give something of yours and get something equal or even better in return. Now this formula does not work for all kinds of products; it only works for high-end products such as jewelry, fine watches, etc. The only condition for trading is that they should be in good condition and worth it.
Final words:
By now, you must have answers to these questions, like why people actually use pawn shops and why it is considered to be one of the fastest and safest places to take out loans and buy stuff. There is no harm in checking out the place and deciding for yourself. In the end, we would like to say just search all the 'pawnshops' near me, check their reviews, make a couple of visits, and finally pick up the one most suits you.