In today's era, where economic and global crises are at their peak, it has affected a lot of people in terms of emotional, physical, and financial stability. The inflation, natural disasters, and insecurity of jobs have made people suffer a lot. They are constantly looking for ways to save money and buy cheaper alternatives. Being financially independent nowadays is not common, and people are forced to live hand-to-mouth.
For this, shopping online using discount codes and vouchers work best for people. It helps them cut costs and save on utility bills, groceries, etc. Due to this, a lot of Americans consider pawn shops as it is considered to be the best way to save money.
Now we believe that as soon as you read the word 'Pawnshop,' a typical shady image must have popped up in your mind. Something, a guy with tattoos and a cigar in hand, is dealing with 'illegal' stuff. Well, this is just a stereotype and nothing else. Pawn shops have been considered to be the total fledge business in the town of Massachusetts for years.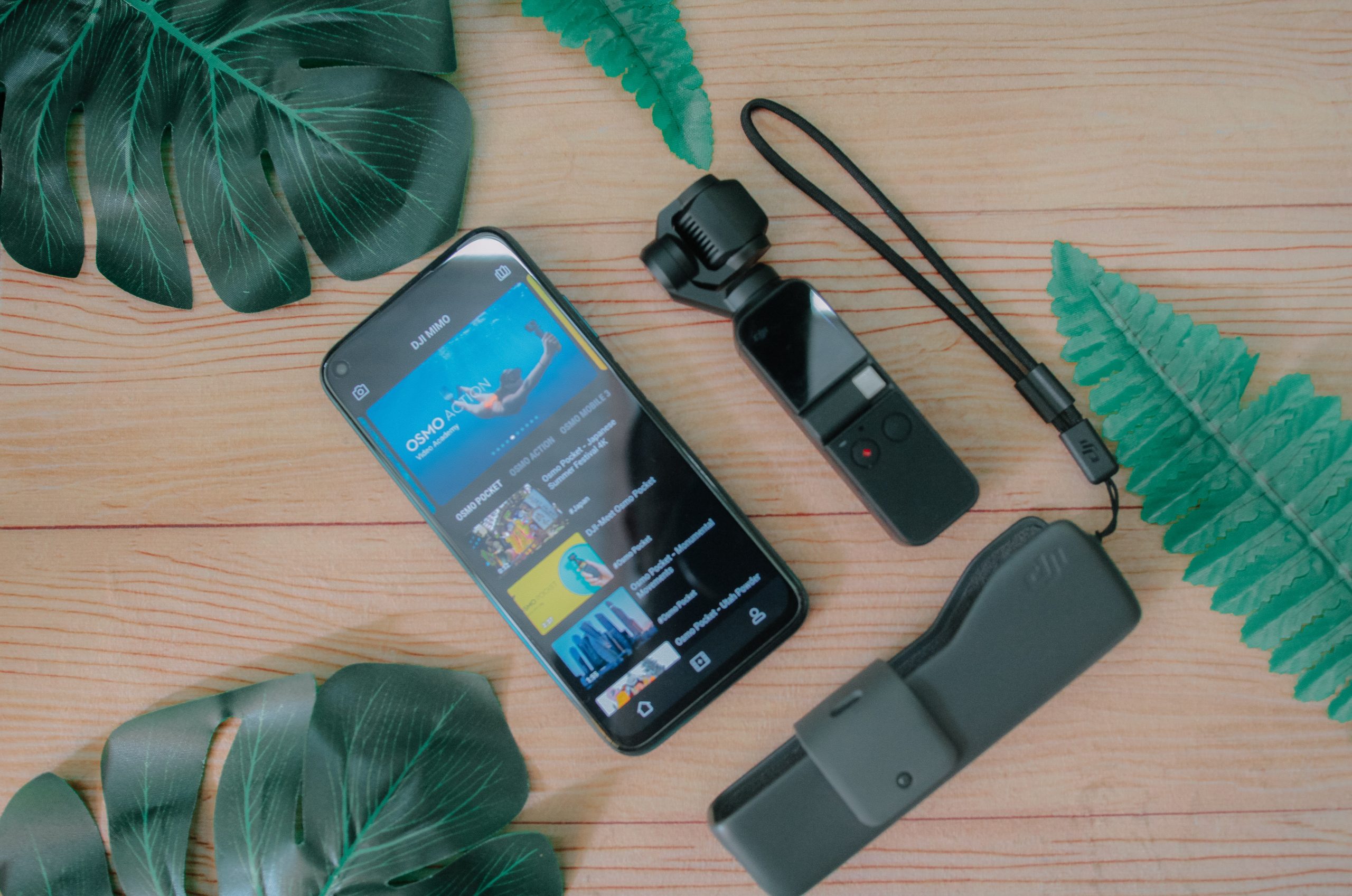 You may find everything you are looking for from such shops, such as furniture, household items, electronics, decorative, jewelry, high-end products, etc. Still, people would say that not everything is reliable. There are a couple of things that you should never buy from a pawn shop. This is true to some extent, but if you keep reading, we will tell you how to buy 'things you should never buy from a pawn shop.'
1. Vacuum Cleaners
Now we understand that a vacuum cleaner is a tool we can't live without. It is our best friend; it cleans our place and makes it nice and tidy without asking too much, but such practical service comes with a high price. Buying a good quality vacuum cleaner can be a bit of a hassle for people like you and me, and it has become a need now.
But you must hear, and people would suggest, not to buy it from pawnshops as you never know what kind of trash people use cleaners or what type of dirt is built up there. The thing is, if you are a noob, then you won't know the difference. You can always get it cleaned and use pesticides to make it germ-free. There are chances that you might introduce germs and allergens, but if you are careful, you can easily overcome this. We understand this is a case of hygiene, so investing money and inspecting it properly should be your priority.
2. LED Screens and televisions
Ever since the fashion of 'LED' screens emerged, many local companies have started to manufacture them using regional specs. People usually sell their LEDs once a new model gets introduced, so at most times, they even sell it without there being any fault in it. On the other hand, people sell it when they suspect that something is wrong with it. They may claim or report it as a minor issue, but you never know. To be honest, the risk is always high while purchasing electronic items from pawn shops.
So, if you are really in need, just be cautious. Check for all the specs, warranty cards, registration slips, etc. and if you have more budget, then go for a smaller screen of any locally manufactured. It doesn't necessarily have to be of Samsung 52 inch which will cost you an arm and a lead. You have multiple options and tips, so explore, play safe and make your purchase accordingly.
3. Laptops or Computers
We understand that buying a new laptop or desktop is not a cup of tea for everyone nowadays. The prices are reaching the skies, and it is difficult to afford one these days. Of course, such an item has become a need nowadays, and no work is completed with it, so it is mandatory to keep one, but buying secondhand can be a little risky as always. Countless things can be wrong with it, and you might never know.
Again, we suggest you be cautious while buying such items from a pawnshop. Keep in mind that pawn shop welcomes everyone, and the chances of people stealing such items and selling them at pawnshops are much higher, so if God forbid you purchase a stolen item without your knowledge and it gets blocked or stops working, then you will be on your own.
So be smart, play safe, and always go to a highly reputable pawnshop. Some of them you can find in the areas of Brockton. The second tip is to always ask for the registration; if it is unavailable, do not purchase that product. The third tip, check for battery, software, and windows issues; if you feel such problems can be rectified, then you know your decision.
4. Electronic items (speakers, headphones, DVD players)
By now, you should have a firm idea of what kind of stuff we are talking about. The theme is electronic items, and people usually encourage you not to buy from pawnshops.
Items such as cameras, home theatres, wireless speakers, Bluetooth devices, headsets, and tons of other stuff are a no-no to buy from a pawnshop. But if you play smart and have no other option, you have to carefully examine them. Check a couple of times and ask all kinds of questions and doubts if you have any. Don't just blindly trust and purchase it.
If you can't invest your money, then be prepared to invest your time and do a thorough search. You can ask for return policies as good and highly reputable pawnshops will give a 3 to 5 days return policy. Take this time and check your item accordingly.
5. Gaming systems:
The concept of gaming has emerged again. Especially during COVID, when people stayed home and were pretty much idle. Games like fortnight, PUBG, and Free Fire are most commonly played nationwide. People usually start with their smartphones, but as soon as their interest and passion increase, they would like to expand it by investing in gaming systems, desktops, Xbox, PlayStation, etc.
These gadgets are of course not pocket friendly and are way too expensive. Rich lads usually sell their old gaming devices as soon as the new model is launched. They either sell it online or at pawnshops with proper documents and registration papers, then buy new ones from retail stores. So, if you are lucky, you can get a very well set from a pawn shop. If you are specifically looking for such gaming items, there are personalized shops specializing in this, so make sure you do that. Always take an expert with you who can help inspect all the stuff.
6. Smartphones & Tablets:
Smartphones have become a need, and every American needs one for daily communication. The starting price is around $150-200, which is way too high for a common man to afford. Buying a secondhand phone is their only choice, which is not wrong given the circumstances, and it can be risky as the chances of buying a stolen cellphone are higher. So, if you buy it, the owner might block it, and it would be a total waste of money for you.
But don't worry, let us help you understand; ask about the credibility of the ownership, check if there is a box available, and if not, go to settings, check its launched date, and screen uptime. The chances of buying it are higher if it has been for a more extended period.
7. Jewelry and watches
People still like to dress up and stay trendy, but inflation and financial crises have stolen the spotlight from them. Thus, making them miserable and depressed; buying secondhand stuff and used stuff from a pawn shop is their only way out by spending a minimum amount and staying in fashion as well.
You can visit any nearby pawnshop and find various jewelry and fine watches at affordable prices. Make sure you do your research, check their authenticity on google, and always ask for certification of authenticity. Nowadays, the trend of artificial jewelry is in, so you can't really differentiate between what's real or fake, so it is better to be vigilant and take things into your control. Ask for 3 days return policy, take it to your jewelry, and get something to check if you have any questions. Otherwise, pawnshops specialize in jewelry, so the chances of you getting scammed are meager.
8. Furniture & Household items
Like everything else, furniture prices have also reached the skies. Considering the minimum and necessary furniture like bed sets, wardrobe, sofa sets, and accessories for kitchenettes are very expensive. If you have recently moved to Brockton, you will need such items, but buying them from a furniture shop can be unaffordable, especially if you are a student or have moved recently to Massachusetts.
Now purchasing such things from a pawn shop has low risk compared to other items discussed above for obvious reasons, but remember that even for such items, you must check it thoroughly. For the bed, check for bugs, the quality of wood, and the material of the mattress. Ask if they still have a warranty card for the mattress available. If the condition of the sofas is suitable, purchase them, and next month, you can change their cushions. You won't find such a massive variety of furniture at pawnshops, but if it is lucky, you might keep these points in mind while making a purchase.
Final words:
We understand that no one wishes to be scammed and let their hard money go to waste, but to do that, you must be keenly observant and play smart. All the things mentioned above are what people usually say and encourage others to not buy from pawn shops. Still, we believe you can literally buy anything from anywhere if you follow our tips and be mindful. Saving money and getting the best deal everyone wishes for, so if you keep following us, the chances of getting an excellent high-quality product without being scammed are very high.
Like everything, there are specific pros and cons of the pawnshop, and you can't eliminate either, so make sure you do certain parts on your end and put your faith in. Even if, in the end, it turns out to be wrong, then at least you will not have to blame yourself for it.