In today's era, electronic devices such as laptops, mobile phones and computers have become necessary. From a high school student to a professional salesman, everyone requires one. But of course, due to economic crises, the prices of goods have reached the skies, and not everyone can afford to buy brand-new electronic items for personal use. So, for this, people explore other options, and a lot of them come down to pawn shops. They are an excellent place for getting any electronic device you need. From laptops and cell phones to computers-pawn shops have what everyone wants! The only thing people might worry about when going there is if the item they want can be pawned or not because some of them may contain sensitive data that could compromise their security in some way (even though it's rare).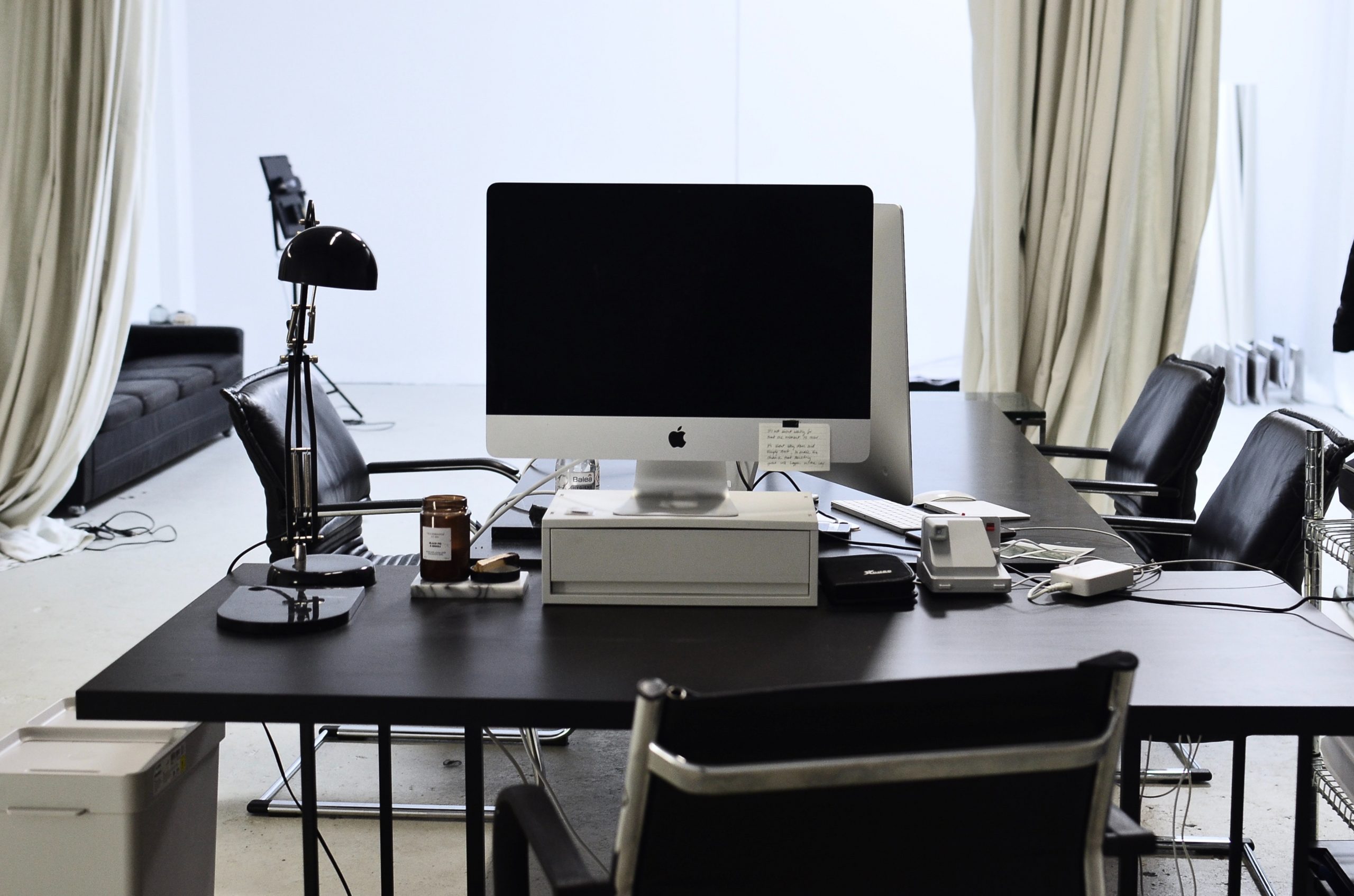 The idea of buying an electronic device might seem daunting, but it is possible in the right place. Pawnshops offer great options for both new and used electronics, such as laptops or cell phones – all at affordable prices! Just like everything else, you need to be smart enough to buy the gadgets. If you do that, you are good to go. So, if you want to replace your electronic device, keep reading to learn how to buy electronics from a pawn shop. We'll teach y our secrets for buying the perfect appliance without breaking your budget!
First things first
You can find all sorts of electronic devices, such as laptops, computers, tablets, and even iPhones, at very reasonable rates in pawn shops. Of course, they sell used items at a fraction of their original prices. So, if you wish to buy electronic devices without costing you an arm and a leg, then this is the place. But do keep in mind that when people pawn their old gadgets, it's usually done in secret without anyone knowing unless the person selling knows someone who might be interested too – which means they could still work perfectly fine even after being handled several times by the pawn brokers. Hence, you have to be very careful while buying such items. You may want to remember the following 06 tips and tricks when purchasing an electronic item from your nearby pawn shop.
Tip #1: Search for pawn shops online
Always do your proper research online before buying any electronic items from a pawn shop. If you pick up your phone right now and google 'best pawn shops near me, you'll get a handful list of reliable pawn shops in your area. Check a couple of them, read their reviews, go to their website, see if they have any social media presence and get to know other customers' experiences. This is the first step; it will ensure you that the shop you are opting for is highly authentic and there is no chance of a scam or fraud. If you find a couple of negative comments, take them as a red flag and try to check for their authenticity.
Apart from this, check for the pawn shop's legitimacy. You may narrow your search to a few shops and check their legitimacy. They must be licensed to practice and abide by all the local laws. If you visit them, you might see their license hanging somewhere on the shop's wall. Pawn shops aren't scams or scary; these are just myths. If you do your research work, you simply ensure security while transacting any item from them. They are just like any other businesses; some may be good, and some may not, so it's better to do your research from your end.
Tip # 2: Learn about your electronic item
Some people might be tempted to buy an item from the pawn shop without thoroughly researching its value, but that's never a good idea. Electronics are usually priced relatively at the pawnshop, so it's always best to explore your options before buying. You should know what condition an item is in and make sure that you're getting a good deal by checking prices online or talking with other customers who have bought from this store before.
The original price of an electronics doesn't count when selling here. Electronics lose their worth with time, and most vintage items won't retain any kind of resale or auction price because they are so rare — making them extremely difficult (if not impossible) to sell at all! You should also know how much your purchase will cost before committing yourself; otherwise, you could regret buying something way below what it's worth after finding out later on, so thorough searching is the key.
Tip # 3: Inspect your item carefully
When shopping for electronics, carefully examine the device before purchasing. Pawnbrokers are often willing to negotiate on price and may not care about minor damages like scratches or dents; however, these things can lead you into trouble when it comes time to use your new purchase! Be aware that certain accessories like printers need cables with no cuts, while other devices might have corrosion damage near their input ports (USB). If everything looks good, go ahead and buy without hesitation, but if something seems wrong, take note so they don't happen again. To get the most out of your speakers, you should know how they connect. If it's USB or wireless and Bluetooth powered, then purchase accordingly depending on what type is needed for each device in question – but make sure there are no issues with connecting before making a costly mistake!
Tip # 4: Walk away, if necessary
Electronics are a great way to invest in your future. But don't forget that as a buyer, you're always left with the last word on what gets bought and how much is fair trade! If an electronics transaction isn't going smoothly or if quality matters more than anything else – look elsewhere for better offers because this might not be where YOU want to spend money anyways.
These are the most common tips and tricks you can keep in mind while making a purchase. Apart from this, there are some questions that people are eager to know before finalizing their minds. Questions such as:
Q.1: What sort of electronic items do Pawn Shops REALLY Offer?
Jewelry, watches, and other precious items like diamonds can also be sold at a pawnshop, but they are also a great place to buy electronics from. They usually carry gaming systems such as PlayStation, XBOX One and Nintendo Switch. Still, you can also find Android phones or iPhones in some shops if the brand is not too selective about what it will accept for sale- so look around! Other than that, there are many different devices, including iPads, iPods, Kindles, Laptops, Computers, Monitors, DSLR Cameras, TVs, and others. To be safe, you should always test an electronic device before buying. This is because if the gadget in question has been used and sold at a low price. There could be some validity behind its claims; even then, we recommend testing out any potential purchases just as thoroughly so no unopened items go missing from your home!
Pawn shops are known for testing their merchandise, but it's recommended that people do too! A good deal might seem like a steal if the item only costs half as much in repair costs or because there aren't any indications of failing batteries. If something seems off about your purchase after receiving it, then return within 30 days and get all money back – no questions asked.
Q.2: What are some of the factors to consider when buying an electronic device from a pawnshop?
Before you make up your mind to purchase any sort of electronic items from pawn shops, there are certain factors that you need to consider. Some questions you may want to ask yourself, such as, if you are buying a laptop, do you want it for studying, work or gaming? Shortlisting and knowing things can help you make your purchase a good one. Keep reading; let us help you with some of the factors needed while buying an electronic item from a pawn shop.
Beware of the brand:
When it comes to electronic items such as laptops, mobile phones, gaming consoles, etc., brands aren't just fancy names. They matter a lot. The question you should be asking right now is, why settle for a retail brand of low- quality when you can afford to buy a high-end brand with unique features and good quality from a pawn shop at a reasonable rate? Pawn shops have all kinds of brands, such as Apple, Samsung, Sony, Dell, Microsoft, etc. Pawn shops are highly reputable and can be trusted; however, if you still have doubts, or are in a dilemma as to whether or not to opt for a pawn shop, then check for its authenticity at the pawnshop yourself.
Check its Software:
In cases of used iPhones or androids, always check for updated software. Check for the original drivers, software updates, or any backup needed for laptops or computers. If you are not from a tech background, this might be complicated for you, so take someone who is an expert in these and check for software thoroughly.
Check its Battery Health:
If you intend to buy an iPhone, always check for its better health. If it is lower than 80%, simply don't accept it. Ask if the original battery has been replaced or not. In case you are buying a laptop for your professional use, check the battery usage. It should at least have average battery life. Battery health should not be compromised at any cost; if you can afford to change the battery, then you are good to go; if not, opt for a better device with good battery health that does not drain fast.
Look for Wireless connectivity:
Some used phones and laptops have difficulty connecting to wireless connectivity such as Wi-Fi, hotspot or Bluetooth. So, check for it at the shop by clicking your phone through a hotspot.
Check its Display:
Nowadays, all of our electronic items are touchscreen with HQ LED. Make sure you check the touchscreen, and it should be in good working condition without any flickering, hanging, discoloration, etc. The best way to test is to pull up any video on YouTube and check if the colors are okay.
Test Speakers and Camera: 
Mainly used electronics are a bit damaged. Either they have an issue with their speaker, microphone, or camera. Check for any scratches on the camera and test the audio by playing the music. Be it a laptop or phone, you must test both the speakers and the camera or webcam. Just make sure you get a good deal for your valuable money.
Inspect Body casing:
Check the body of an electronic must be last on your list, but this is still very important. Check your item and see if it is free from cracks, dents, loose hinges, etc. the physical condition of such things is critical as they have an impact on the software and internal parts of the item. Make sure you don't buy any physically damaged pieces, even if it in good working condition.
Question # 3: What are some of the safety and security needs when buying electronic items from a Pawn Shop?
Pawn brokers are highly perceptive since criminals steal items and try reselling them. It is their go-to's are often found in local shops that offer quick cash for old goods like jewelry or electronics with little value on the marketplace but still have some scrap metal worth stealing–and if not, enough pieces may just walk away without paying anything at all! They often turn to pawn shops for quick cash because of this need. That is why they keep accurate records on every item that enters their store or comes out with identifying details like name/contact info collected from those selling things illegally (in many states).
That's why these savvy businessmen keep accurate records of every item they buy and sell, because if there is any hint (no matter how small)
Final Words:
By now, we are sure you have a pretty good knowledge of buying a used electronic item from a pawn shop. These shops are highly reputable, and people have all sorts of things, including electronics from centuries. You can find good pawn shops in the areas of Brockton. Just make sure you follow our tips and consider the factors before making any purchase. Also, in rare cases, you may find the files and personal data of the previous owner; if you find it make sure you factory reset it before using it for your personal use.