If you are looking to buy or sell gold coins, bars, and even gold bullion, consider visiting a pawn shop in your area. We know you must be thinking, why pawn shops? Aren't they scary? Are they reliable? These questions must have been popping up in your mind now.
Well, keep reading, and you will have your answer in the end. Like every other retail store, there is no guarantee that you will find gold items in good shape, but we can assure you that you can easily make good money and good deals out of pawn shops.
Stick to us and let us help you how to buy or sell gold coins, bars and bullion at your local pawn shops.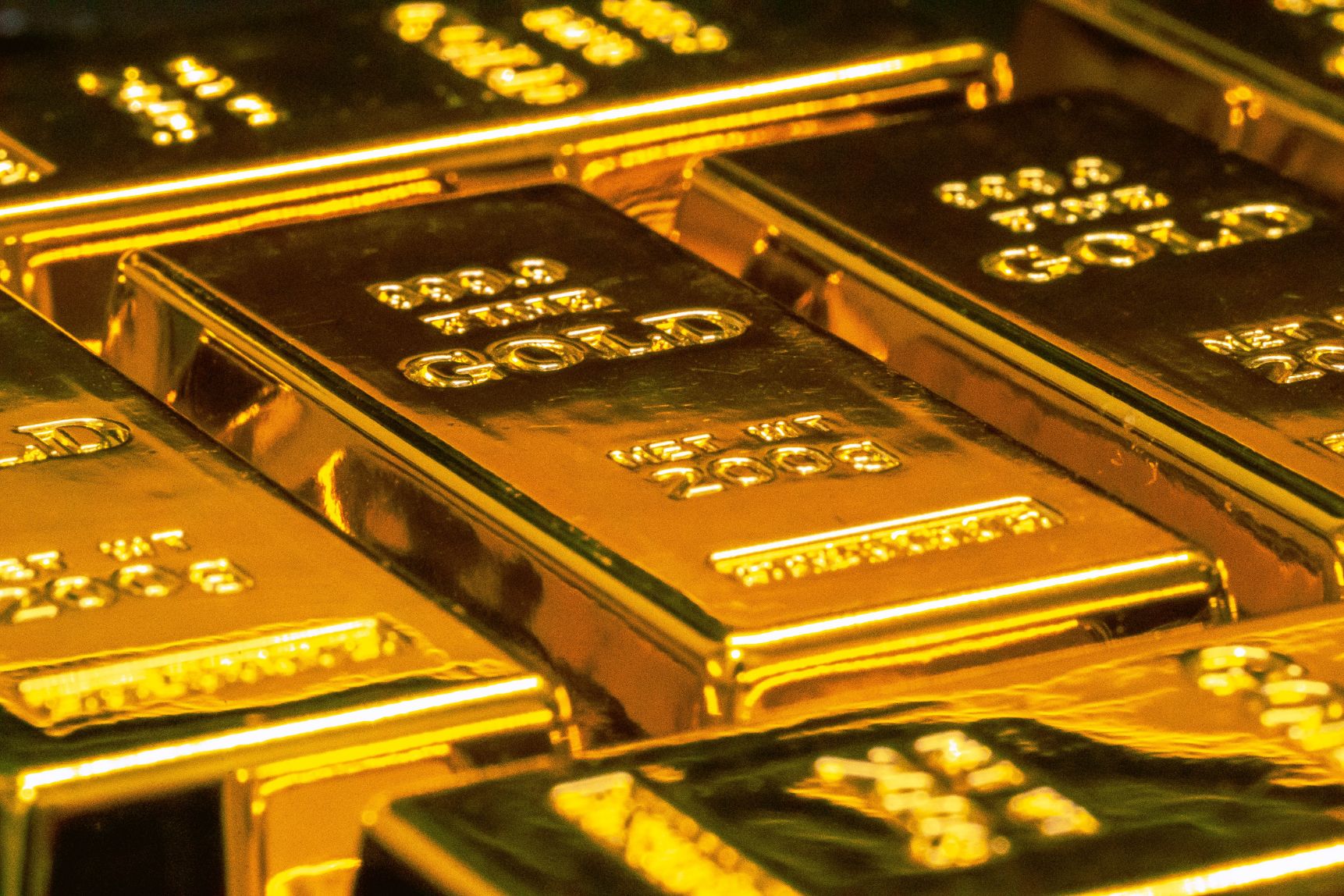 First things first, let's start with some of the basic questions like…
What exactly is Gold Bullion?
Gold is a valuable metal that has been used as currency throughout history, but it's also used as an investment. Gold bullion is an umbrella term for all types of very pure gold. The word bullion, therefore, can be used to describe any type of gold bar or gold coin with a stamped weight and purity of the precious metal. So, although you may think of bullion as plain bricks of gold stored, for example, at pawn shops, it's the term used to describe any type of gold that is a tradeable form of gold. Incidentally, bars of gold are also called gold ingot, which refers to the mould that is used to shape gold into bars. Gold jewelry, although valuable, isn't considered bullion, as it's not stamped with the purity and weight of coins and bars. There are multiple types of gold bullion you can easily find in pawn shops near you. They may include but are not limited to Gold Bars, Gold Nuggets, Gold Bars and Gold Ingots.
Now moving forward, let's answer the 4 most important questions asked by the majority of the customers.
1. What are the advantages of buying gold at a pawn shop?
You may be surprised to know that pawn shops are one of the best places to buy gold coins, bullion bars, and jewelry. If you go to a jewelry store or coin shop, you are most certainly paying top dollar for whatever you buy there, even if it is advertised as "on sale". Coin shops also tend to charge maximum prices for their goods, and understandably so – they are in it to make money, and their costs are likely higher than what pawn shops can acquire certain items for. Another factor to consider is that the variety of inventory at a pawn shop is usually more diverse. Retail stores often have a fairly set inventory – they carry certain products and then reorder them once they sell. A pawn shop may not have two of the same items, nor might an item that is there today be there tomorrow. Many customers will visit their favorite shop frequently to avoid missing that 'special' item that might be gone before they know it. A pawn shop is among the best places to buy if you prefer to invest in gold jewelry rather than coins or bullion bars.
Now we know that when a piece of jewelry falls into disuse, it will most frequently end up at a pawn shop. That's why they are there: they buy, sell, and trade all kinds of jewelry and do it at the best prices around. Anything purported to be made of precious metal is tested before they take it in pawn or sale. This assures them and their clients that nothing they hold is counterfeit. They make every effort to 'get the story behind each item they offer and are diligent in researching to answer any questions you may have.
There are a lot of other reasons why you should purchase your gold from a pawn shop.
First, it's essential to know that pawn shops are licensed by the federal government and held to high standards of accountability and transparency. They have a financial responsibility to their customers, which means they're more likely, to be honest about what they're selling you and how much it's worth.
Second, pawn shops are usually locally owned and operated businesses, which means they'll be able to answer questions about local events or attractions that might interest you during your stay in town.
Third, many investors choose to conduct their gold purchases face-to-face with pawn shops for this reason: no need to wait for your online purchase to arrive, no worries about it possibly not arriving, no concerns with using your check or credit card (which may not be accepted), and no prying corporate eyes interested in your affairs. Google pawn shops near me and see what they offer. You may start up a gold coin collection, build up your retirement stash or just get some really fabulous jewelry for a great price. They have something for everyone!
2. How to Buy Gold items from Pawnshop
The stock market can be very unpredictable, but gold is a safe bet. Here's why:
1. Safeguard against inflation
Inflation means that things cost more because the dollar becomes weakened. Gold prices tend to soar when the dollar weakens, which can be an added safeguard for your family.
2. Protection for a weakening U.S. dollar
The price of gold tends to rise when currencies are weakened, and stocks go down, making it an intelligent way to protect your wealth in times of economic uncertainty.
3. Gold holds its value:
Gold boasts an impressive history of maintaining its weight, thanks to being non-corrosive and easily mouldable into a variety of items such as gold jewelry and gold coins—even when inflation hits high numbers or when other financial instruments aren't performing well!
4. Increasing demand
In some nations, it is a commonplace for people to use gold bars to save for the future—which keeps demand high even in tumultuous economic climates!
5. Protection in periods of uncertainty
Geopolitical uncertainty is another reason that people decide to purchase gold—it's often referred to as a "crisis commodity" because it holds its value even when it feels like the world has turned upside down.
3. How to Sell Gold Coins, Bars or Bullion to a Pawnshop
If you need cash, pawn shops are there to help you out in your time of need. They buy gold coins, bars and bullion—and even pay top dollar for them. They have been in business for centuries, and they know how to ensure that their customers get the best price on their gold.
Good reputable pawn shops follow all federal, state and local laws and regulations. So, if you have some gold coins or bars lying around that you don't know what to do with, bring them to your nearest pawn shops and sell them at really good rates. They are a great way to sell your precious metals. You should choose a pawn shop over other options, such as eBay or Craigslist, when you're looking to get rid of your gold.
First, pawnshops are generally established as well. Of course, everyone needs to start somewhere, so newer shops aren't necessarily untrustworthy. However, if you take your gold to an established shop, you're more likely to work with experienced pawn brokers who closely follow the precious metals markets and know what your gold items are worth. Established shops also have a loyal customer base, so they know what they can sell quickly and may therefore be able to offer you a better price.
There are a few ways to get a better price for your gold when you sell it to a pawn shop. First, do a bit of research so that you are aware of the current price of gold. An educated seller will generally leave with more cash in hand. Secondly, clean up your gold. A quick wash and wipe can make it shine and show the weight and fineness stamp more clearly. Thirdly, don't be afraid to negotiate with your pawnbroker! You are the customer, and you have high negotiation power. In most cases, it always works, so try your luck and at least give it a shot.
4. How Much Does Gold Buy and Sell for at a Pawn Shop?
It's easy to get confused about how much gold is worth at a pawn shop or the list price for gold items in stock. The amount of your offer for your gold at a pawn shop or the list price for gold items in stock will depend on a few factors. These include the current price of gold, the demand for gold, and the value of the item you're looking to buy or sell. Each gold item is generally a percentage of what you'd expect to pay in a traditional store. In many cases, you can buy gold at a pawn shop only to have it appraised for more than you paid. Likewise, you can often sell gold items for more than you'd be offered at a jeweler. Before settling where you buy or sell your gold, it's wise to get estimates from multiple buyers or sellers to ensure you're getting the best deal.
Final words:
We know that all pawn shops aren't created equal, but we can tell you that most always have a wide variety of precious metals. Some even specialize in gold, so you can always check their reviews and plan your purchase or sale accordingly. Their inventory changes daily because they buy precious metals in coins, bars, bullion, and jewelry daily. As a leading pawn shop in the areas of Brockton, the pawnbrokers are usually very experienced, knowledgeable and fair with pricing. Stop by and pay a visit to them today! They are very conveniently located on every street in Massachusetts. There is no harm in stopping by and looking around, so do your research, stay safe and then make your decision.