Gift cards are now a commonplace item in contemporary life. For our birthdays, holidays, and special events, we get them. They give us the option to select our own gifts, but occasionally the card doesn't quite fit our tastes. What then should you do with these gift cards that seem destined to languish in a drawer? This in-depth guide will go over how to maximize the value of gift cards, whether they are for your favorite physical shops, eateries, or online services.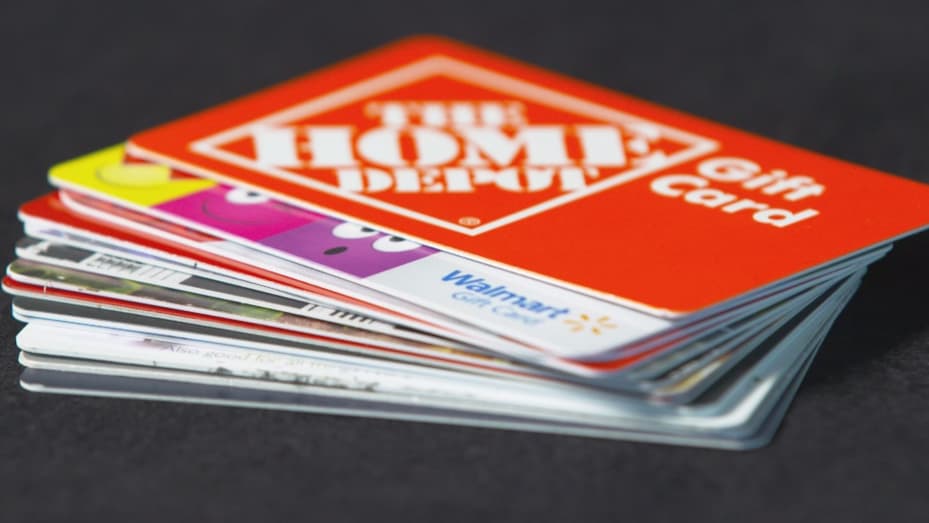 Understanding the Gift Card Landscape
Let's understand the fundamentals of the gift card industry before delving into strategies to make the most of your gift cards.
Gift cards can take a number of forms:
Retailer-Specific Gift Cards: These are designed specifically for retailers like Amazon, Walmart, or Target.
Visa/Mastercard Gift Cards: These work like prepaid debit cards and give you spending flexibility.
Restaurant gift cards: They are excellent for dining out and can be purchased for a specific restaurant or group of restaurants.
eGift Cards: Electronic gift cards are gaining popularity because they make online shopping more convenient.
A Lucrative Market
The gift card industry is massive. In the United States alone, it's valued at over $160 billion annually. This means there's a bustling marketplace for buying, selling, and trading gift cards.
Deciding When to Use, Sell, or Trade
You must choose whether to use, sell, or trade your gift cards if you want to get the most money out of them. Here are some things to think about:
Utilize When You Can
Use the card if you genuinely like the company or shop listed on it. It's a wonderful experience to enjoy a gift.
Cash Is King
You might require more cash than the card's value in some circumstances. You can get immediate financial relief by selling the card.
Unwanted and unwanted cards
It's time to decide what to do with any unused or unloved gift cards you may have lying around. Utilize them or derive benefit from them.
Your Utilization Options
Once you've made the decision to use your gift cards, consider your options to make the most of their value.
Combine savings and coupons
To get even more value out of your gift card, combine it with discounts and coupons. Find special sales or promotions to stretch your budget further.
Check the Balance
Verify your card's balance before making a purchase. You can more effectively plan your purchases if you are aware of your balance.
Partial Payments
Feel no pressure to use the entire balance at once. You can use the gift card for multiple purchases because many merchants accept gift cards as partial payments.
Selling Your Gift Cards
You have the option to get value in a way that meets your needs when you decide to sell your gift cards. This is how:
Gift Card Exchanges
Platforms for online gift card exchanges like Raise, CardCash, and Gift Card Granny link buyers and sellers. List your cards so that you can pick the best deal.
Online markets
You can sell your gift cards to customers directly on websites like Craigslist or eBay. To avoid scams, use caution and confirm the buyer's legitimacy.
Local Buyers and Pawnshops
Some pawnshops and local businesses might buy gift cards. It would be wise to check with local stores.
Strategies to Maximize Gift Card Value
Considering the following tactics will help you get the most value out of your gift cards:
Check the Balance
Check the balance of the gift card before using it, selling it, or trading it. Cards with the full amount are preferred by buyers.
Market Value Awareness
Recognize the gift card's market value. To set a fair price, compare prices on various selling platforms.
Exchange Rates and Fees
Pay attention to the fees and exchange rates. Your overall return will be impacted by the percentage fees that some gift card exchange websites charge.
Digital vs. Physical
Selling digital gift cards is simple, but make sure to transfer the buyer's information safely after the sale. Additionally, physical cards can be purchased in person or by mail.
Timing is Key
Select the ideal moment to sell your card. Selling a restaurant gift card, as an illustration, can draw more customers before a significant holiday.
Safety First
When selling gift cards, safety should always come first:
Use Reputable Platforms
Stick to well-established, reputable platforms when selling on gift card exchange websites to reduce the risk of fraud.
Check Buyer Feedback
Review the feedback and ratings of the buyers if you're selling on online marketplaces to make sure they're reliable.
Secure Payment Methods
Use secure payment options like PayPal when interacting directly with customers to guard against fraud.
The Final Exchange
It's time for the last exchange once you've found a buyer and settled on a price.
Digital Transfers
Transfer digital gift cards securely to the recipient and make sure they've received them.
Physical Gift Cards
If you have a physical gift card, you might want to meet the buyer there to finalize the sale and confirm the card's value.
Conclusion
You are well-equipped to make the most of your gift cards with these techniques because it takes skill to maximize their value. The most important thing is to make sure you get the value you deserve when using, selling, or trading your gift cards. Keep safety top of mind at all times, and you'll soon be reaping the benefits of your wise gift card management.