Most people, like you and me, would like to go to our old jeweler to buy or sell our jewelry. If we don't have one, we usually ask our friends or family to refer us to one 'reliable' jewelry store, so the chances of getting scammed are minimized, and we can get a better deal. In short, we play safe and don't risk checking out random places to buy such luxurious items. But what if we tell you that pawn shops are considered one of reliable places to purchase your jewelry? Jewelry, like gold, silver, and diamonds, and even if you are looking for an investment, most pawn shops also offer bullion services. Will you believe us?
Well, if you don't, please keep reading and let us help you prove it. The business of pawn shops has risen tremendously, and most of them are experts in jewelry. Almost all of the pawn shops sell or buy jewelry, but there will be specific ones that only deal in jewelry. They usually have a wide range of jewelry, from engagement rings to delicate bracelets, diamond necklaces, and even gold coins. Paying a visit to a pawn shop to buy jewelry is a smart move and worth a try.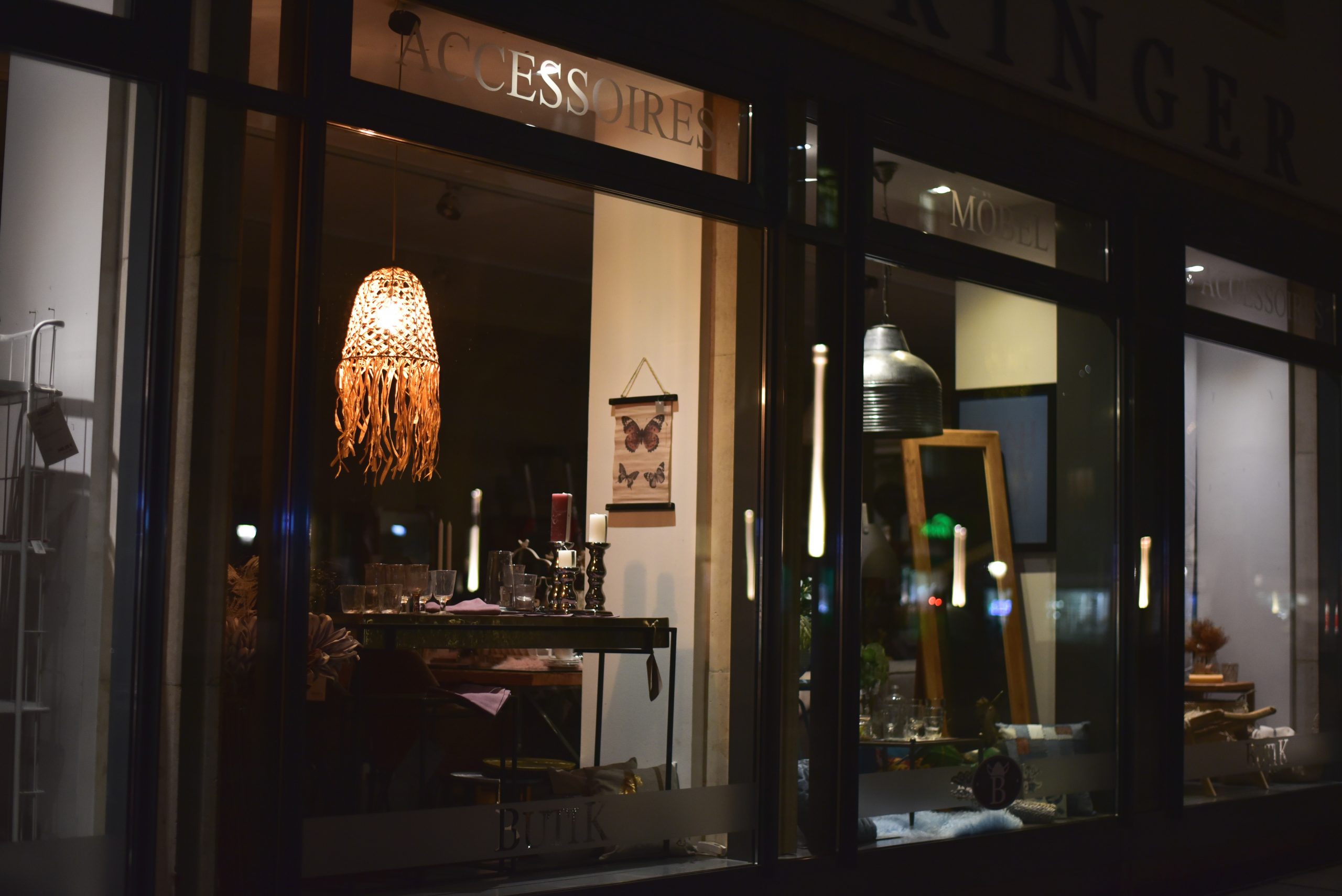 Keep reading and let us give you the top 7 reasons why you should consider buying jewelry from them.
1. They Are Highly Affordable
The jewelry pieces at the pawnshops are very cheap and affordable. The reason being is they don't make jewelry from scratch themselves; hence no labor or raw materials are involved as such. What happens is people sell off their worthy and expensive jewelry items in exchange for instant cash. These items become second-hand and in used conditions, so the pawnbroker sells them at a discounted and affordable rate. Unless the thing is antique and ancient, the price might be slightly higher, but it will still be worth it as you won't find those pieces anywhere.
Due to rapid changes in trends, you won't find particular designs at your jewelry store, but there are chances of finding them at pawn shops. They are highly credible as before buying from the people, they always check the originality of the jewelry and ask for a certificate of authenticity; once they are satisfied, they buy and sell it off further with the certificate. These are a couple of reasons why a lot of Americans nowadays frequently visit pawn shops to buy jewelry items.
2. They Offer a Layaway Program
Now, what's a layaway program? Well, if you are just wandering around the shop and saw this beautiful piece of jewelry that you plan to gift to your girlfriend, but at the moment, your pockets are empty, but you really have eyes for that particular piece, then this is the best program for you. What happens is that you sort of book that specific item. At most pawnshops, they will ask for ID and at least a 10% down payment to secure your item; then, upon the mutual agreement, they will give you a monthly plan to pay off and collect your item. There will definitely not be any hidden charges or interest. You will be just securing your item and paying installments, that's all. Now is this option available at your local jewelry? We bet it's not.
3. They Offer Gold and Silver Bullion Services
If you are looking to start your own small-scale business or startup of pieces of jewelry and looking for minimum investment, then a pawn shop is your place. Most of the reputable pawn shops in Massachusetts will offer bullion services for gold and silver at a very affordable rate. They have gold and silver bars stored safely in their safes and vaults, and they only show them to potential customers. If life happens and your business does not work, you can always go back and sell your gold and silver bars. They are a good source of investment, and even if they are not helpful to you anymore, you can always sell them off and make money. The prices of buying and selling highly depend on the weight and current rates of gold and silver.
Most pawn shops offer to buy in bulk, but at the same time, they have a specific weight limit so always make sure you do your research, visit a couple of pawn shops, inspect on your own and then make your purchase.
4. They Have a Vast Selection
At any local jewelry store in your area, you may find a limited selection in stock. The latest designs follow trends and usually discard or melt away their old items. However, at most pawn shops, this is not the case. They have a massive collection of all sorts of jewelry items. Now they can't offer you various sizes and colors as they have only a single piece available, but their enormous collection makes their store unique. You can find antique jewelry and precious jewels or treasures, as people pawn and sell all kinds of stuff. Their ranges start from gold earrings to necklaces and pendants, from diamond rings to bracelets. You name it, they have it. Paying a visit at least once can be clever as you never know; you might get lucky and find one of the precious and unique jewels from the pawn shop.
5. They Are Versatile
The significant difference between a jewelry store and a pawn shop is its versatility. Pawn shops are very much versatile. Now you must be wondering how is that so? Well, in most reputable pawn shops in Brockton, you can quickly 'exchange' your jewelry items; for example, you have your old engagement ring, and you wish to purchase a lovely necklace for your daughter's graduation. You can simply sell your ring in exchange for the chain. Of course, the weight of the gold will be measured, and the prices will be set accordingly, but this will be much easier than buying a necklace from scratch.
Also, if you are looking for an engagement ring, you can buy it from here, and if things don't work out, you can always sell it back and get your cashback. Life happens to everyone, and pawn shops are there to help you with financial constraints. You can even pawn your gold coins or silver bracelet for a short-term loan.
6. They Offer Antique Stuff
Yes, you read it right. As you must know by now, pawn stores do not make jewelry on their own; they just simply buy and sell from people. You will be surprised to know people sell all kinds of stuff when they need instant cash. Hence, they sell off their family heirloom from the 1950s, their grandma's wedding ring, etc. If you are into antique pieces of jewelry, you can easily find them at pawn shops.
At jewelry stores, you can only find new and latest designs and collections, and if you want something antique, you will have gotten it made on order, and it will be pretty expensive and will not have that spark, but at pawn pawnshops, you can easily get old stuff. If you are lucky enough and visit a vast pawn store, you might find a vintage watch. It will be the perfect gift for your dad's retirement party. So, if you are looking for antique stuff to pair up with your latest trend of apparel, a pawn shop is your place to go for.
7. You Can Negotiate Easily:
One of the best perks of shopping at pawn shops is the negotiation; you do not always have to pay the price mentioned on the price tag. Purchasing luxurious items such as gold jewelry can be high on the pocket, and at most jewelry shops, there is no room for negations, but that's not the case at pawn shops. If you feel the pawnbroker is charging way too much for an item, which is not worth thousands of dollars, you can always negotiate. Since you are the buyer, you have high negation power. You can easily offer your price, and if the seller agrees, he can sell it at your negotiated price. All you need is good negotiating skills and staying determined to it. Of course, if you offer $10 to a $100 item, it won't count as a negotiation.
Make sure to research and check the item's price and then demand a reasonable amount for the item. Pawnbrokers are very well experienced so play smart, be consistent, and stick to your offer. Let us give you a pro-tip, if any item is in the store for more than an extended period, let's say for more than 6-8 months, and is not selling, the chances of lowering the price of that item are very likely to be high.
Now you must have a reasonable amount of understanding of how these pawn shops operate and why you should buy jewelry from them. These 7 reasons are no brainer, and they are NOT the only reasons; we can list down more and more, but it will only consume your time. So, let's, move forward to your next step, which is how to buy your jewelry from pawn shops. Now, if you have made up your mind already on paying a visit, you might as well need to keep the following things in your mind while making a purchase.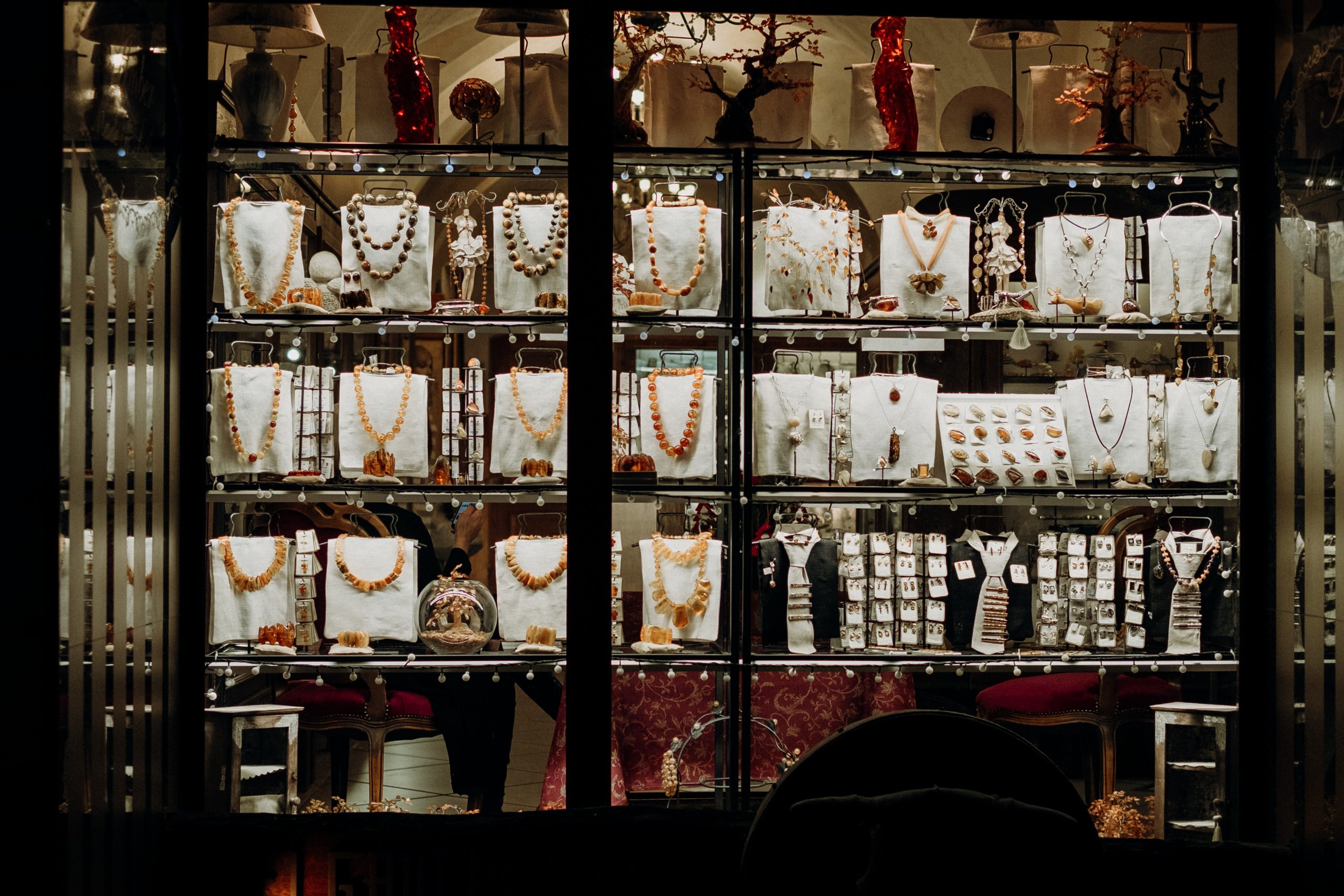 Do's While Making a Purchase at Pawn Shops:
1. Do Your Research:
Do your research on google and social media. Look out for reliable pawn shops in your area. If you are specifically looking for jewelry, go for pawn shops specializing in gold, silver, and diamond. Once your research is well done, pay a visit to those pawnshops and inspect all the items carefully. Don't purchase it instantly; instead, check your shortlisted items on google. Their prices, authenticity, and origin. This will be highly helpful for you as everything will be crystal clear, so invest your time before investing your money in such items.
2. Do Explore Your Options:
Always explore your options and never stick to one. Keep at least 3 to 4 options in your backup. For example, you may be looking for an engagement ring to buy, but there is no harm in exploring for a pendant as well. You can always check out others if you don't find a reasonable price at one pawn shop. If one pawn shop offers bullion service at a higher price, check out others, as someone will offer a fair amount. The point is always to explore. If you are looking for one item, explore their range, and you might end up with a beautiful deal for yourself.
3. Do Ask Questions:
It is natural to have doubts in your mind while making a purchase, so don't be dumb and always ask questions. It is your right to know everything about the product you are investing your money in. ask for your jewelry's authenticity; its worth, history, and origin. Ask for the pawn shops' rules and regulations and their exchange and return policy. The point is you have to play smart to avoid getting scammed. Make sure you do well on your part. Most reputable pawnshops already have documents to prove their items are all genuine, and there is no window for being scammed. Make sure you check them, as it is always to be safe than sorry. Invest your time before making the final purchase.
All in All:
We are sure by now you have a pretty wholesome idea of why and how you should buy pieces of jewelry from pawn shops. They are excelling in their business quite well, and those specializing in jewelry are reaching the skies of success. Most Americans prefer buying jewelry from pawn shops to actual local pieces from jewelry stores due to their benefits.
If you still have doubts and are not sure about this, then no problem. There is no harm in checking out the pawn shop near you and having a look. Your perception and doubts may change once you visit them and explore things independently.