Believe it or not, over 30 million people in America have no means to any financial institutions, meaning they are basically underbanked. They don't have access to banks or proper means to insurance etc. Therefore, it gets challenging for them to borrow loans or make quick cash on an emergency basis. During this crucial era, where inflation is at its peak globally, such people find it difficult to meet their day-to-day ends. They are already living hand to mouth, and if, God forbid, any emergency or uncertainty arises, they have no backup or savings as such. For these people, the pawn shop is their safe haven.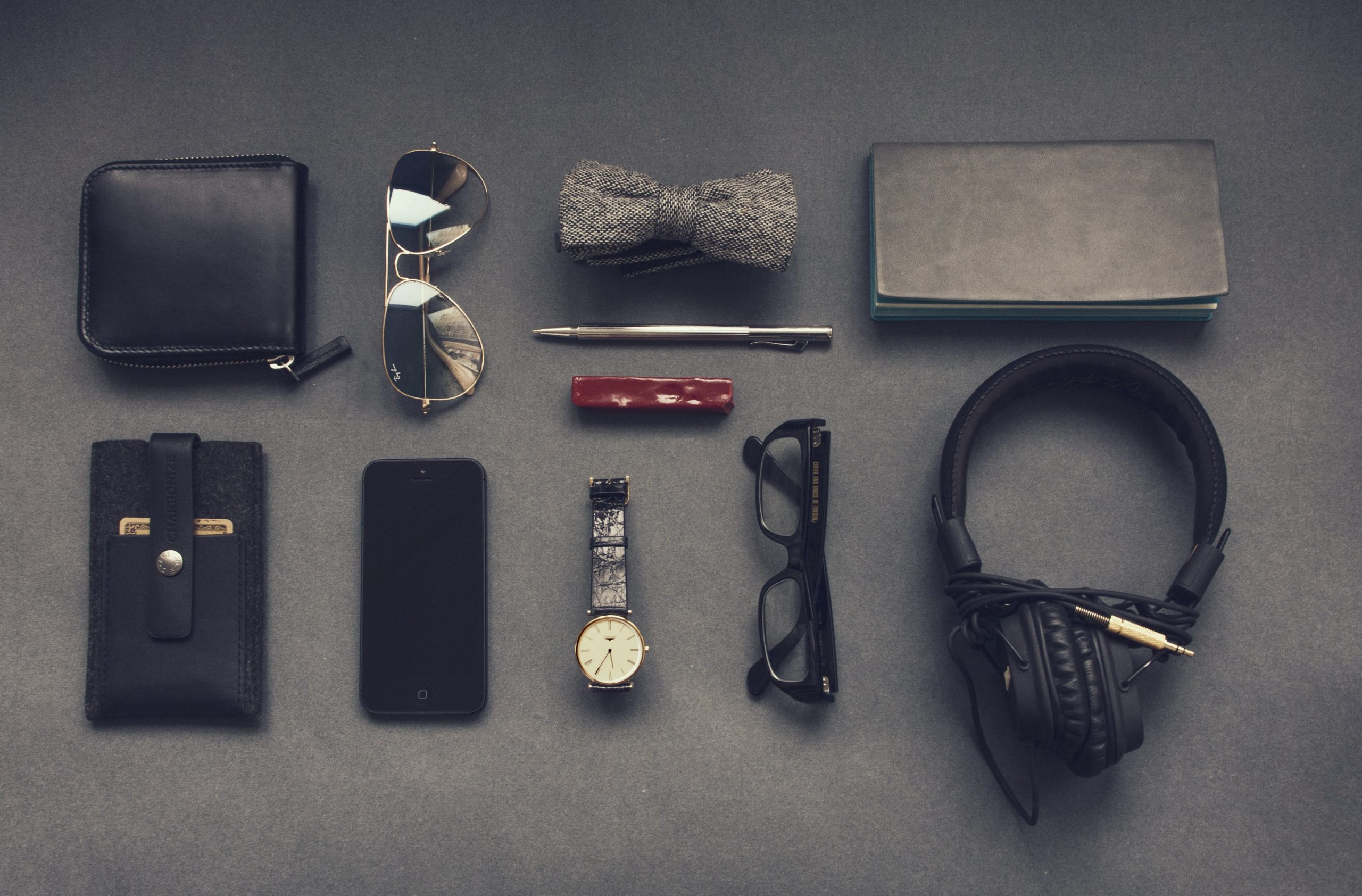 Pawnshop business has been thriving for the last couple of years, and now it is considered one of the fast-growing businesses in the United States of America. They accept literally anything (of course, if the item is worthy enough) in exchange for quick cash and collateral loan. The borrowed loan highly depends on the worth of the pawned item, and you can quickly pawn your item for money and get quick cash instantly to ease your financial crises.
Now you must ponder what items you can pawn for quick cash. Is it your old stove? Or this broken side table lamp? Will it ease you financially? Well, don't worry; keep reading, and let us tell you what the top 10 things you can pawn and get good cash out of it are.
1. Your Personal Vehicle:
Yes, you read it correctly. You can pawn your old or even a new car for instant cash. Ever since there's been a rise in gas and petrol prices, people are avoiding using their personal vehicles and are more focused on using subways or public transport. Their car is just a liability to them. Selling them is a good option, but the market is so tight that you won't be able to afford to buy a new car later, so pawning a vehicle seems like the best way possible when your pockets are tight, and you need an instant solution. However, the condition of the car can give you the surety of a hefty amount of cash. If it is an old rusty car, you can still get $1000+ quickly as a car itself is a luxury good. But the better the condition or the new car model will obviously pay you higher than an old rusty car will.
2. Your Gold or Diamond Jewelry:
Gold and diamond are ranked as the highest and best items to pawn for quick cash. If you have a pile of old jewelry and need money, it's time to take the treasure out. We understand that jewelry might hold some sentimental value and might be very close to your heart, but hey, that's why you can pawn them instead of selling them. Know that these items are precious, and due to the increasing gold price in the market, it is the best time to pawn them. Always check the current rates of gold before visiting the shop so you'll have an idea of your jewelry item.
Remember, if you go to a reputable pawnshop such as in the areas of Brockton, you'll see they have a gold license to purchase the gold and will always ask for your ID for identification. Any pawn shop that does not do this knows it's a red flag and runs.
3. Your Toolbox:
If you are a pure American, you must have a couple of toolboxes stored in your garage or basement. And if you go and check them out right now, you'll see a lot of them are in good condition and are not in your use anymore. They are just sitting there in that box, waiting to be rusted. Isn't it better to clean them, pawn them, and make some quick cash? They might not give you a hefty amount or solve all your financial issues, but they can contribute a bit and make your financial problems less problematic. Just clean them properly, make them dust and rust-free and grease them so makes look worthy before visiting any pawn shop. If you have branded power tools, then mate, you are in luck; brand matters a lot. Just do a quick research and check their original price, and then you can demand the price per your power tool's condition.
4. Your personal Weapons:
It's a fact that about 30% to 35% of Americans own their own personal weapons, primarily guns. They are readily available at the corner of each street and require no such long licensing thing. You could buy it if you give an authentic and valid ID. And yes, they hold a significant amount of worth and are excellent for pawning. Guns such as pistols, rifles, or shotguns are of exceptionally high value and, at times, costly too. Selling them might not be in your options now, as, of course, you must have bought them for some reason, but pawning them, for the time being, is a good idea, and the guarantee of return is a must. The value of guns is retained over any other items at pawn shops, and if you have a good, old classy rifle, the chances of getting a hefty amount are much higher. Always remember to visit reputable pawnshops that are licensed to sell or buy firearms to avoid any inconvenience.
5. Your Valuable Art Pieces:
Paintings, self-portraits, potteries, and sculptures all hold sentimental value to us. We get them made or see something through them enough to spend thousands of dollars to buy them. Sure, they carry memories and are pretty close to our hearts but are you also aware they are worthy and another best option to pawn for quick money? If you have paintings hanging around your house for years and painted by well-known artists, then you are lucky, my friend. The monetary value is more than you know, and the problem to your financial solutions.
Mind you, if any of your art pieces are rare or antiques, their value will automatically increase. If you are not into art or are unsure about its value, make sure you visit a couple of different pawn shops and explore your options. Whoever bids the higher price, you'll know your answer.
6. Your Collection of Antique Coins:
We all had this hobby back in the 1990s or even in the early 2000s to collect coins. They could be of essential metals such as bronze, gold, silver, or even currencies. Students used to fill their piggybacks with them and considered them collectible. If you had a similar hobby in your childhood and have that box filled with treasures and antique coins, then you have been living on the sack of treasure and didn't even know. These coins hold very high monetary and sentimental value. The more antique they are, the higher their worth is. Go and check your collection; if you have a dollar of Ben Franklin, go to your nearest dollar shop and get its actual worth checked out, you'll be surprised to know the value of 'just a dollar.' If you have doubt, you can easily get appraised in multiple shops to know its final worth.
7. Your Precious Musical Instruments:
Every teenager has this phase in life where he or she wants to be a Rockstar and is very much involved in musical instruments such as guitar, bass, drums, etc. Such instruments are pretty expensive and high-end to maintain. After the phase vanishes, they are usually kept in storage with a pile of dust on it. People typically think that such instruments have gone to waste, but that is not it. You can always pawn or even sell your instruments at a pawn shop at excellent rates. Check if your instrument is antique or of any high-end brand; if yes, you can expect a hefty amount for that.
You can always ask for experts' opinion, maybe find a local store and get it inspected. If your instrument is in poor condition, repair it and make it look clean and attractive enough for the pawnbroker to buy it. Pawnbrokers will never say no to such luxuries good as long as they are in good condition. As for all the items, even for this, you can go for appraisal and sell or pawn your item accordingly.
8. Your Old or Unused Smart Devices:
Such items should always come to the top of your mind. Have an old desktop at home? Sell it off. Have an old laptop? Sell it off. But now you can even pawn them. In today's technological era, every household has tons of electronic or smart devices. Many of them are either not in use or too old to use. So, why keep the trash at home when you can just pawn it and earn a couple of bucks out of it? Smart devices such as home theatre, kindle, tabs, iPhones, iPods, Xbox, etc., can all be pawned easily. Make sure you have its original box and receipt to show authenticity and not that they are stolen items. Just make sure they are in working conditions. If they require any few touch-ups, then get it repaired and ask the pawnbroker to do it. Highly reputable pawn shops have trained staff who excel in such things and get their electronics repaired.
9. Your Day-to-Day Essentials:
Yes, right. Your essentials such as daily wear, designer clothes, bags, or even shoes can be pawned for quick and massive cash at pawn shops. Designer fashion is worthy and timeless. The high-end imported you bought on sale or perhaps was gifted to you can give you an outstanding amount. Who needs genuine Chanel when you are under a financial strain, right? Pawn away your essentials and a good amount for it. If the fashion is outdated or the market has moved on, you will still get a worth it amount for your goods. That's the perk at the pawn shop. They don't value things regarding trends or fashion; they do it on the item's condition. If your item is top-notched, with no faults, you can easily get a good amount. Few of them require reaping, so pawnbrokers will usually repair them themselves and sell them for a bit higher to keep their profit margin.
10. Your Precious Antique Gemstones:
We understand that you might also be attached to your birth or gemstones like us. Maybe it was gifted to you or bought it years ago out of curiosity and passion. Yes, they hold sentimental value but are also significantly worth it and can be used to pawn in exchange for good quick cash. You'd be surprised to see pawn shops have a vast range and collectibles of gemstones as this is what people usually sell for fast cash. Gemstones such as ruby, jade, and topaz all are precious. If you provide the certificate of authenticity, its worth will increase, and you can get a fair amount of cash. You can always visit your nearby jewelry store to check its weight and worth and then deal with your pawnbroker accordingly. These small pieces of stones can be worth thousands of dollars, and you won't know unless you take a look in the market. Again, the older and more antique the stones are, the higher their worth will be.
Final words:
You can pawn many things for instant cash and ease your financial strains, but pawning every small item won't do you any good. It neither will give you enough money nor would it be worth pawning them. We have specifically mentioned the top 10 items for you to pawn. We are sure that you must have at least a few things mentioned above ready to be pawned.
Pawning is a big deal, so always do your research and go for highly reputable pawn shops. Deal with pawnbrokers very effectively and analyze all the things thoroughly. If you follow these steps, you will be good to go.