You will be surprised to believe that over 40.5 million people in America have no bank accounts and no access to claims for any insurance, mortgage, etc. For them, it gets challenging to borrow loans in cases of emergencies, so for such people, the pawn shop is their happy place. They get to pawn or exchange things in return for quick cash. They have been in business for the last couple of years, and now it is considered one of the fast-growing businesses in the United States of America.
Now there are countless things pawnbrokers are interested in, and you can quickly pawn them for maximum cash. They accept almost anything in exchange for quick money and collateral loan.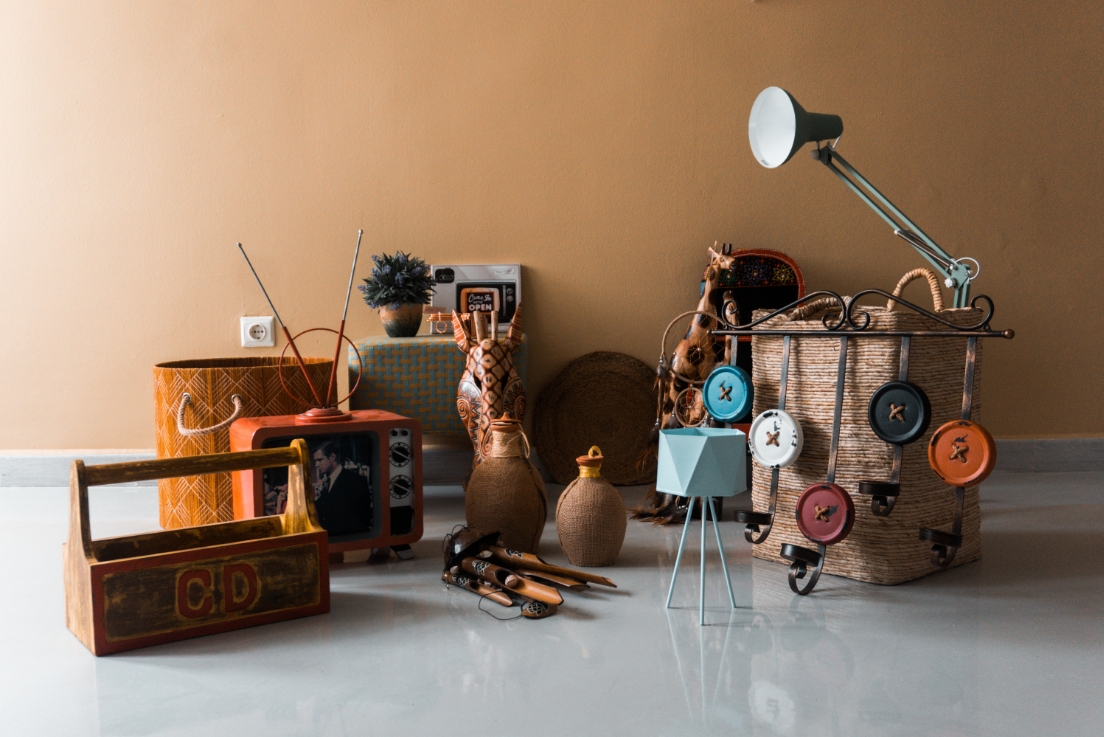 If you are looking to pawn some old items and are still determining which will make the most cash, then keep reading. Let us tell you the top 10 things pawnbrokers usually want and are highly interested in.
Your Car
Yes, you read it correctly. Your old car, waiting in the garage for you to take care of its needs, can be a worthwhile trade. We understand that since there's been a rise in gas prices, people are avoiding using their personal vehicles and are more focused on subways or public transport. Their car is now becoming a liability to them. Selling them is a good option, but the market is so tight that you won't be able to afford to buy a new car later, so pawning a vehicle seems like the best way possible when your pockets are tight, and you need an instant solution. However, the condition of the car can give you the surety of a hefty amount of cash. If it is an old rusty car, you can still get $1000+ quickly as the car itself is a luxury good.
Any piece of Gold or Diamond Jewelry
Gold and diamond are ranked as the highest and best items to pawn for instant cash. If you have a bunch of pieces of old jewelry and need money, it's time to take the treasure out. You must know that these items are precious, and due to the increasing gold price in the market, it is the best time to pawn them. Just make sure you always check the current rates of gold and diamond before visiting the shop so you'll have an idea of your jewelry item. Weigh them, too, so you'll have a rough idea too. Remember, if you go to a reputable pawnshop, such as in the areas of Brockton, you'll see they have a gold license to purchase the gold and will always ask for your ID for identification. Any pawn shop that does not do this knows it's a red flag, so be wise and make an instant U-turn.
Collection of Antique Coins
Remember back in the 1990s? Where we all had this hobby of collecting coins. They could be of essential metals such as bronze, gold, silver, or even currencies. Students used to fill their piggybacks with them and considered them collectible. If you had a similar hobby in your childhood and have that box filled with treasures and antique coins, then you are in luck, mate. These coins hold very high monetary and sentimental value and can be a good exchange for cash. Pawnbrokers are constantly searching for such items; only a few people sell them, but many are willing to buy them. Just remember, the antique they are, the higher their worth is. If you have doubt, you can easily get appraised in multiple shops to know its final worth.
Musical Instruments
We all had this phase in our lives where we wanted to be a Rockstar and were very much involved in musical instruments such as guitar, bass, drums, etc. Now we understand that such instruments are expensive and high-end to maintain. After the phase vanishes, they are usually kept in storage with a pile of dust on them. But on the brighter side, you can always pawn or even sell your musical instruments at a pawn shop at excellent rates. Certain pawn shops specialize in such instruments and are always looking forward to taking them in. just make sure you check your instrument to see if it is antique or of any high-end brand; if yes, you can expect a hefty amount for that. You can always ask for experts' opinions, find a local store, and get it inspected. If your instrument is in poor condition, repair it and make it look clean and attractive enough for the pawnbroker to buy it. Pawnbrokers will never say no to such luxuries good as long as they are in good condition. As for all the items, even for this, you can go for appraisal and sell or pawn your item accordingly.
Used Smart Devices
Digital items, such as cell phones, tablets, and laptops, should always come to the top of your mind. You can quickly pawn them for instant cash. Every household has tons of electronic or smart devices in today's technological era. Many of them need to be put in use or are too old to use. So, why keep the trash at home when you can pawn it and earn a couple of bucks? Smart devices such as home theatre, kindle, tabs, iPhones, iPods, Xbox, etc., can all be pawned easily. Make sure you have its original box and receipt to show authenticity and not that they are stolen items. Just make sure they are in working conditions. If they require a few touch-ups, then get it repaired and ask the pawnbroker to do it. Highly reputable pawn shops have trained staff who excel in such things and get their electronics repaired.
Everyday Essentials
Your essentials, such as daily wear, designer clothes, bags, or even shoes, can be pawned for quick and massive cash at pawnshops. You'd be surprised to see people pawn all kinds of stuff at pawn shops, and pawn brokers are happy to accept it. The high-end import you bought on sale or was gifted to you can give you an outstanding amount. Who needs genuine Chanel when you are under a financial strain, right? Pawn away your essentials and a good amount for it. If the fashion is outdated or the market has moved on, you will still get a worth it amount for your goods. That's the perk at the pawn shop. They don't value things regarding trends or fashion; they do it on the item's condition. If your item is top-notched, with no faults, you can easily get a good amount. Few of them require reaping, so pawnbrokers will usually repair them themselves and sell them for a bit higher to keep their profit margin.
Antique Gemstones
Gemstones are usually gifted to us on special occasions, and we attach our strings to them. Yes, we agree that they hold sentimental value but are also significantly worth it and can be used to pawn in exchange for good quick cash. You'd be surprised to see pawn shops have a vast range and collectibles of gemstones as this is what people usually sell for fast cash. Gemstones such as ruby, jade, and topaz are all precious, and pawnbrokers show a keen interest in such stones. Some of the highly reputable pawnshops have experts who can figure out the originality of the rocks in one look. If you provide the certificate of authenticity, its worth will increase, of course, and you can get a fair amount of cash. You can always visit your nearby jewelry store to check its weight and worth and then deal with your pawnbroker accordingly. These small stones can be worth thousands of dollars, and you will only know if you look in the market. Again, the older and more antique the stones are, the higher their worth will be.
Branded Shoes
We often get sneakers or boots as gifts from our relatives when they visit us. If the size fits us, then it's good; if not, then they can be used for pawning for good quick cash. If you've got a new collection from Adidas, and it is unused, you can easily pawn or sell it for $800 or above. Pawnbrokers are very interested in these kinds of products; they often clean them, polish them if necessary and tag them with a new price tag. There is no loss with such products as this kind of stuff people buy very frequently. People are always visiting pawnshops to keep an eye on branded things with as minimum cash as possible.
Fine watches
If you are a watch enthusiast, look for the latest trends and the best deals, but you can't just walk into a high-end shop to grab that brand-new Rolex to update your wrist. You know you can't afford it, so you look for alternate options such as pawnshops. They've got good deals on some new watches, and it is an excellent place to avoid spending thousands of dollars. There are plenty of buyers who want quality watches, big names and the latest models at a lower price, and sellers who want to get top dollar for their watches.
Unused gift cards
You must be questioning us now, who buys or sells gift cards? Well, you'll be surprised to know needy people; they do. They'd do anything for quick cash, and selling gift cards is one of them. It gives them a good amount of money to temporarily ease their financial issues. People get gift cards at restaurants, malls, and pamphlets, and they are usually valid for a year. Now, if someone is in a financial crisis, they won't need gift cards as this will be a luxury for them, so they sell them at pawn shops. Pawnbroker happily accepts them because they know they have a lot of potential customers who will be happy to pay for these gift cards, so they never go to loss with this.
All in All
You can pawn many things for quick cash and ease your financial strains temporarily. The abovementioned things are only a couple of things that pawnbrokers are genuinely interested in, there are countless things out there, and the list is endless. If you have anything unused or good in condition, try it out at a pawnshop, and you might get a good deal. Just make sure every small item won't do you any good. It neither will give you enough money nor would it be worth pawning them.
Pawning is not a big deal nowadays, but to be on the safe side, always do your research and go for highly reputable pawn shops. Deal with pawnbrokers very effectively and analyze all the things thoroughly.