Introduction
Finding your ideal musical instrument can be a thrilling but difficult process. Whether you're a seasoned musician or a beginner, finding the ideal instrument requires taking quality, price, and availability into account. In this article, we'll look at how pawnshops can be a great source for finding and getting your ideal musical instrument. Pawnshops present a special opportunity to find the instrument that meets your needs and budget thanks to their extensive inventory, knowledgeable staff, and flexible purchasing options.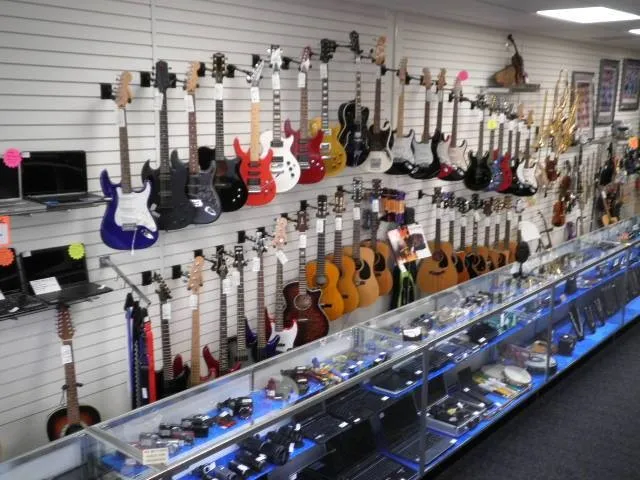 1.      The Benefits of Shopping at Pawnshops
Pawnshops are increasingly being used as the preferred location by fans of musical instruments. The following are some significant benefits of visiting pawnshops:
Music instruments are frequently available in pawnshops in a variety of styles, from guitars and pianos to brass and woodwind instruments. They have both new and used instruments in their collection, giving you a variety of options to choose from.
Reputable pawnshops take pride in determining the age and provenance of the musical instruments they buy. They guarantee that the instruments are in good working order and give precise details about the instrument's background and present state.
Instruments are available at pawnshops at prices that are reasonable, making them more accessible to musicians on a budget. When compared to purchasing from conventional retail stores, you can frequently find high-quality instruments for a much lower price.
Pawnshops are well-known for their collections of rare and unusual instruments. You might come across vintage or out-of-production models that are hard to find elsewhere. These unusual discoveries can give your musical journey a special touch.
2.      Knowledgeable Staff and Expertise
Staff members who are knowledgeable about musical instruments work in pawnshops. Their knowledge can be extremely helpful in pointing you in the direction of the ideal instrument based on your musical preferences, skill level, and price range. They can respond to your inquiries, give you information on various brands and models, and aid in your decision-making.
If you're a beginner, the pawnshop staff can help you choose the best instrument for your level of expertise and offer recommendations to make learning enjoyable. If you're an experienced musician, they can help you locate instruments that fit your particular needs and sound preferences.
3.      Try Before You Buy
Testing the instruments before making a purchase is one of the key benefits of shopping at a pawnshop. You can evaluate the sound quality, feel the comfort of the instrument in your hands, and see if it is playable. This practical experience guarantees that the instrument feels right for you and enables you to make an informed choice based on your personal preferences.
4.      Trade-in and Financing Options
In many cases, pawnshops offer a variety of flexible options for buying musical instruments. If you have a musical instrument that you no longer require, you may want to look into trade-in possibilities, where the pawnshop will take your instrument in exchange for a new one. This can lower the price of the instrument of your dreams and make it more accessible.
Furthermore, a lot of pawnshops provide layaway or financing plans so you can pay for your instrument over time. This may be especially useful if you want to spread out your payments for a more expensive instrument.
5.      Additional Services
Pawnshops frequently provide extra services that can improve your experience purchasing musical instruments. These services might include instrument upkeep, customization, and repairs. You can save time and ensure that your instrument stays in top condition by having these services on hand in-house.
Conclusion
Pawnshops give musicians a special chance to find their ideal instruments. Pawnshops have grown in popularity as a destination for musicians of all skill levels because of their extensive inventory, quality assurance, affordable prices, and knowledgeable staff. Finding your ideal musical partner can come from browsing the stock of a reputable pawnshop, regardless of your level of experience.
Don't forget that pawnshops provide the ability to test-drive instruments prior to buying them, use trade-in options, and look into flexible financing options. With the aid of these services, musicians can more easily find the desired instrument while staying within their means.
Don't be afraid to speak with knowledgeable staff members when you visit a pawnshop as they can offer insightful advice based on their experience. They can guide you through available options, respond to your inquiries, and guarantee that you make an informed choice.
Additionally, keep in mind that pawnshops can be excellent sources for instrument customization, maintenance, and repair in addition to being places to buy musical instruments. Having these services on-site guarantees that your instrument is kept in top condition and enables you to customize it to your tastes.
Make sure to carefully check the instrument's quality, playability, and sound before deciding. Find the instrument that speaks to you visually and aurally by testing various models and brands.