After searching for 'Sell or buy jewelry for cash near me,' you will likely find fly-by-night online stores trying to trick you into sending them money without knowing the value of what they offer. Trustworthy, accountable places like pawnshops can fix that problem; by giving buyers access to valuations before making a purchase – it's not until after that point that payments need to be made. It also ensures they'll always be getting the real thing at unbeatable prices – often cheaper than some retail jewelers because they are locally owned and don't have those significant expenses! Jewelry, like gold, silver, and diamonds, and even if you are looking for an investment, most pawn shops also offer bullion services. Will you believe us? Well, if you don't, please keep reading and let us help you prove it. The business of pawn shops has risen tremendously, and most of them are jewelry experts. Almost all of the pawn shops sell or buy jewelry, but there will be specific ones that only deal in jewelry.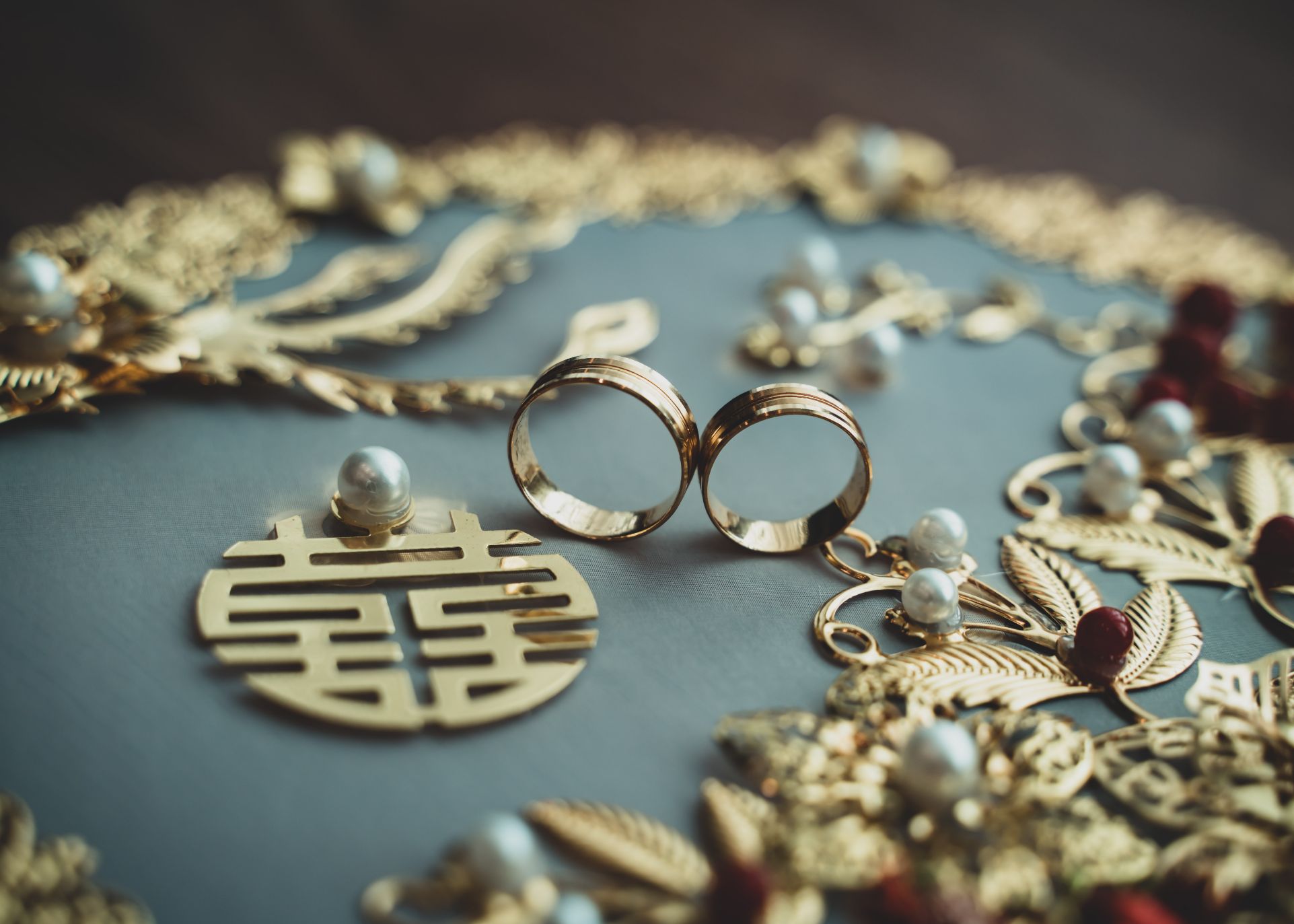 Pawn shops are known for offering unique and often high-quality pieces at competitive prices, but it's important to remember that you should only buy jewelry after doing your research first. In this blog post, we'll list down the reasons why you should consider buying jewelry from the pawnshop and what you need to know before you shop so you can make the most informed and confident purchase possible.
We understand that shopping for jewelry can be an exciting and rewarding experience, but when it comes to buying jewelry from a pawn shop, there are some important considerations you should take into account. So, let's get started!
1. Much Cheaper
Buying gold jewelry from a pawn shop rather than another type of retailer will result in it being cheaper. That is because pawn shops are the best place to sell your gold, which means all items for sale there have been previously owned and so discounted accordingly. Unless you find an extremely expensive item that no one else has before.
2. There's A Variety of Jewelry
Many American residents delight in shopping at pawn and loan shops because they can always find some treasure no one else could. From antique pieces to brand-new ones, this wide variety of jewelry is unmatched by any other store out there. Whether you're looking for just the right ring or something special handmade, pawn shops have you covered. One thing's for sure – if you're someone who loves good deals (we know it seems crazy, but these places are for sale!), then highly reputable pawn and loan shops in the areas of Brockton are your places.
3. It's Guaranteed Authentic
When you browse for jewelry online through unverified sellers, there's really only telling if they're legitimate once it's too late. Pawn and loan shops always authenticate all pieces before reselling them, so you can feel confident that what you're buying is worth the Price. With full transparency about each piece – including quality and karat – they make sure you know everything there is to learn before deciding what to buy, and nothing is hidden from you.
4. They Are Versatile
The significant difference between a jewelry store and a pawn shop is its versatility. Pawn shops are very much versatile. Now, how is that so? Well, in most reputable pawn shops in Brockton, you can quickly 'exchange' your jewelry items; for example, you have your old engagement ring, and you wish to purchase a lovely necklace for your daughter's graduation. You can simply sell your ring in exchange for the chain. Of course, the weight of the gold will be measured, and the prices will be set accordingly, but this will be much easier than buying a necklace from scratch. Also, if you are looking for an engagement ring, you can buy it from here, and if things don't work out, you can always sell it back and get your cash back. Life happens to everyone, and pawn shops are there to help you with financial constraints. You can even pawn your gold coins or silver bracelet for a short-term loan.
5. They Offer Bullion Services
If you are looking to start your own small-scale business or start-up of pieces of jewelry and looking for minimum investment, then a pawn shop is your place. Most of the reputable pawn shops in Massachusetts will offer bullion services for gold and silver at a very affordable rate. They have gold and silver bars stored safely in their safes and vaults and only show them to potential customers. If life happens and your business does not work, you can always go back and sell your gold and silver bars. They are a good source of investment, and even if they are not helpful to you anymore, you can always sell them off and make money. The prices of buying and selling highly depend on the weight and current rates of gold and silver.
Most pawn shops offer to buy in bulk, but at the same time, they have a specific weight limit, so always make sure you do your research, visit a couple of pawn shops, inspect on your own and then make your purchase
6. They Are Always Restored
Just because pawn shops sell used jewelry doesn't mean that every piece is of cheap quality. In fact, all gold jewelry from reputable pawn shops goes through an intensive restoration and repair process before it's put up for sale. Tightening clasps, polishing metals – there are countless ways they revitalize the look of a piece of jewelry before giving it to you. You see, next time you're browsing online, buy and sell gold or sell jewels places nearby, just head over to your nearest pawn shop instead. They will provide you with beautiful jewelry you can only find here (or anywhere else!), and they'll also offer fair rates when purchasing one yourself. Just give them a call if you'd like assistance figuring out what fits your style and budget best if you have little time on your hands.
7. They Have an Exceptional, Unique Collection
Another reason for the countless reasons to buy jewelry from a pawnshop is that you'll find unmatched pieces. Many pawn shops specialize in jewelry, so they purchase stunning engagement rings, luxurious watches, and antique jewelry – all of which their customers can't find anywhere else. Countless people in America choose to sell their jewelry at such pawn shops because of our exceptional prices – which means we're the jewelry buyer of choice for thousands of people who come here for what they need. As a result, you have access to an exclusive selection of gold, silver, platinum, rose gold, and jewelry that cannot be found anywhere else – so start heading over to your nearest pawn shop.
8. You May Be Able to Negotiate Prices at a Pawnshop
One of the best benefits of purchasing jewelry from a pawnshop is that they're usually open to negotiating prices. That means you could receive a better deal on an item than what was initially offered. Expert pawn brokers are very well aware of this tactic, so don't hesitate to negotiate at pawn shops and save your hard-earned money as much as possible.
Now you know enough perks about shopping for pieces of jewelry from pawn shops, now let's dive in and move ahead on how to buy and what things you should keep in mind:
Things to Keep in Mind While Buying Jewelry From The Pawn Shops
Before heading to a reliable and trustworthy pawnshop for jewelry, one should do some research beforehand. Here are some tips for getting the best deal on jewelry from a pawn shop.
1. Do Your Homework
Doing your research is essential before buying jewelry from a pawn shop. Start by looking for reliable pawn shops in your area that specialize in gold, silver, and diamond jewelry. Research the items you're interested in purchasing to ensure they are authentic and their prices are fair. Check the items on Google to compare prices and make sure you're getting a good deal. Only purchase something once you're confident you've done enough research to make an informed decision. Visiting the pawn shop and inspecting the jewelry in person is also essential before you commit to making a purchase. Also, learn about jewelry or take someone who is an expert in this. Keep a strong command of your jewelry knowledge so you can quickly determine what a good quality diamond looks like, what is the market price for gold jewels, etc.
2. Explore More Options
Perhaps you're looking for a ring only, but that doesn't mean you shouldn't consider bracelets or necklaces! You might stumble across the perfect stone that is already set into an old pendant at your favorite vintage shop, take it to your jeweler, and have them re-set it into your dream ring. With jewelry (specific rings), don't worry about aesthetics so much; focus more on what type of quality the piece has. Something can look unappealing to you simply because it needs to be more style or something you would wear, but if it has excellent craftsmanship and is well-priced, then feel free to let someone else come up with new designs for you!
3. Ask for Certifications & Authenticity
How do you know if the jewelry in a pawnshop is of good quality? Inquire about certifications or appraisals. If there are none, plan on taking it to an appraiser yourself. You will probably need to take it to an independent appraiser before purchasing, but if you get all pertinent details from the store – including written descriptions – there should be no issues getting your money back if the appraisal doesn't match up with what was advertised. If you go into a store prepared and confident, buying jewelry at a pawnshop can be really fun and very lucrative! It's worth giving it a try next time you're out looking for deals. And remember that second-hand pieces require insurance coverage, too – contact us today so we can give you an accurate quote without asking for any personal information first-hand.
4. Check Your Jewelry's Worth
Jewelry collectors that stop by pawn shops already understand how different precious metals are rated. You see, the finer the karat rating, the more luxurious a piece of jewelry can be – like an 18k bracelet versus one with 14k gold. This is typically measured through marks on one side of the string, hidden underneath a clasp, or nearby other symbols.
Purchasing silver jewelry from a pawn shop in Brockton? Spend some time getting acquainted with this softer precious metal if you still need to. Jewelry set aside expressly for those interested in rare metals will often include ratings such as 925 sterling silver or even higher!
Speaking with those working behind these windows is always smart before making final decisions – even if platinum is what you were after! Just take note to look out for stamps near loose ends of chains and other secret markings on bracelets– chances are it's either white or rose gold!
5. Always Carry Cash to The Pawnshop
At pawn shops, cash is often given preference over credit cards, so if you can bring cash instead of a credit card, you can negotiate a better price on jewelry. Credit card companies take fees from all merchants who go towards the cost of doing business – and those costs are usually passed onto the customer who pays with a credit card. If you've got cash (rather than plastic), the pawn shop won't have to worry about losing money to these fees; they'll happily accept your offer! And when it comes down to negotiating prices–cash is always king!
6. Explore Online Pawnshops as Well
It may help if you search for jewelry from a pawn shop before heading into the shop. This isn't necessary, but it might make things easier. Top-rated and reputable pawn shops will maintain an online store – which means you'll be able to check out what kind of items they offer without even leaving your house. And because they've been given all this hype as being one of the best around, chances are high that they'll only post pictures of some of their most extensive or most expensive stuff – which means there are plenty more gems waiting in the physical space!
Only purchase jewelry from top-rated, trustworthy, reliable pawnshops. They follow all regulation and compliance protocols to ensure quality service, employing sound ethical practices when dealing with customers. You can also understand how others feel about a pawnshop by looking up ratings on social media sites like Facebook.
7. Keep Your Head Clear
Some people may be wary of buying from a pawn shop because the store's reputation keeps them away. But after researching their methods for selling jewelry, one will realize how much their practices have improved since their lousy reputation many years ago. When you buy jewelry at a pawn shop, each piece undergoes an evaluation process to ensure it is authentic and offers its total Price, which will relieve you of any worries about how much money something is worth. As a bonus, most stores provide free appraisals if requested and offer extended protection plans on items purchased, so your purchases are never lost or stolen again.
8. Make the Most of Our Dollar Value
The average markup on retail jewelry stores is a whopping hundred percent to four hundred percent—sometimes even one thousand percent. But if you're looking for something specific, it's worth it to check out local pawn shops instead. They'll typically offer better quality than many department stores will, and they often offer options you won't find in other places!
A retailer buys their inventory wholesale from wholesalers and then raises the Price (or marks up) before selling it. This means that because most of what they sell are clothes and electronics, they can afford to take more risks than someone who deals solely with jewelry. In addition, since the markup rate at many pawnshops is negotiable, you'll likely get a lot more bang for your buck than a retail store!
Final Verdict
We are sure by now you have a pretty wholesome idea of why and how you should buy jewelry from pawn shops. They are excelling in their business quite well, and those specializing in jewelry are reaching the skies of success. Due to their benefits, most Americans prefer buying jewelry from pawn shops to actual local pieces from jewelry stores. So, should you buy jewelry from a pawnshop to answer your question? It's definitely a YES. You not only save your hard-earned money but also get excellent and high-quality jewelry. So, keep up your head shop confidently and get the perfect jewelry set for any occasion.
If you still have doubts and are not sure about this, then no problem. There is no harm in checking out the pawn shop near you and having a look. Your perception and doubts may change once you visit them and explore things independently.